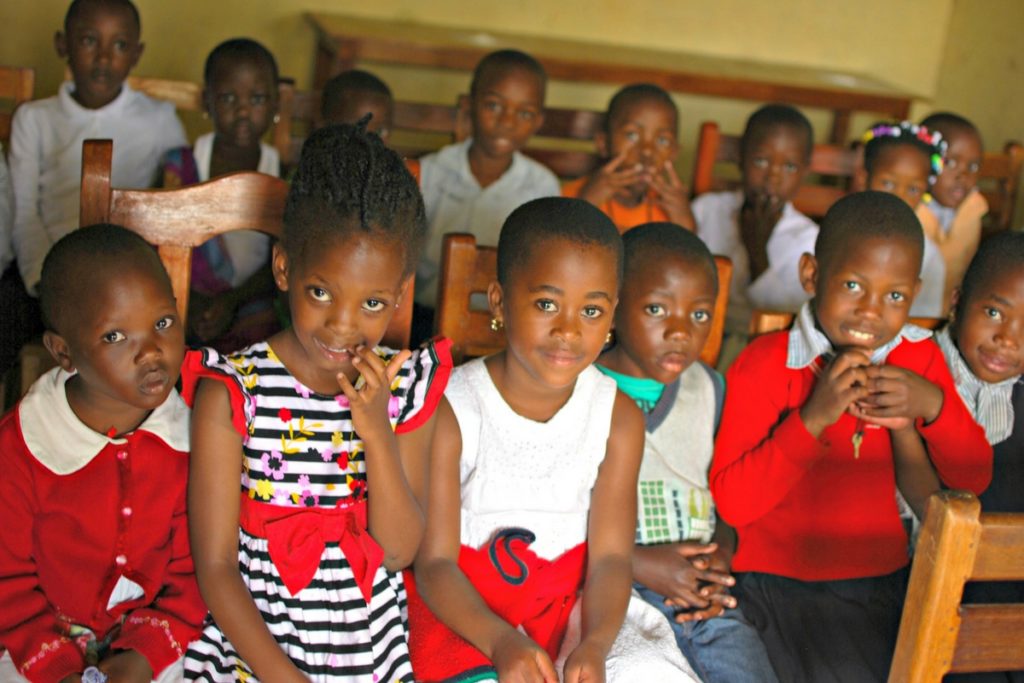 Bible Resources by Africans, for Africans
Our national ministry teams in Uganda and the Democratic Republic of Congo have been working hard to provide children's ministry leaders in their communities with Bible resources for teaching boys and girls. In a region of the world that relies heavily on oral communication, they encounter unique challenges as they work to help children's ministry leaders make the Bible come alive for children using our biblical model of discipleship found in Deuteronomy 6.
The journey from writing to publishing
Their publishing process began with a quarterly "Children's Worker Journal." This newsletter provided local churches with Bible lessons, crafts and activities that were written by local Christian leaders in the most prevalent local languages.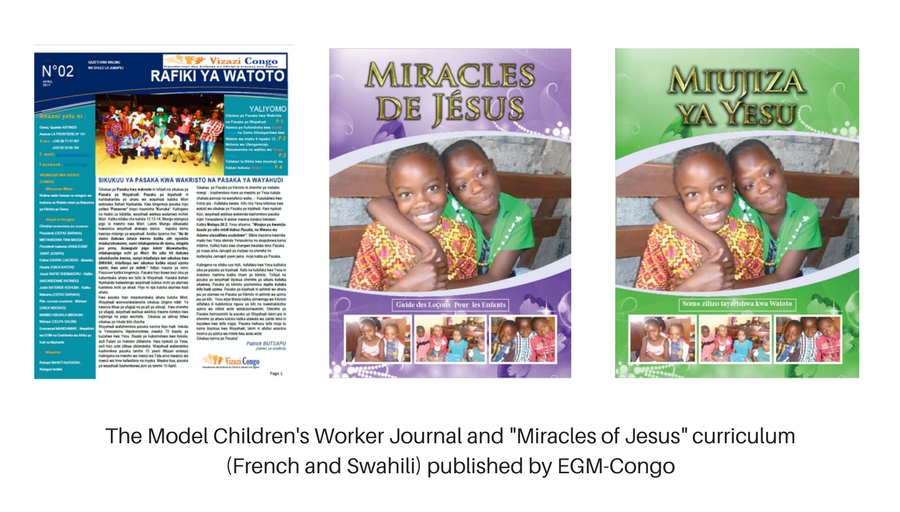 Last year, both EGM-Uganda and EGM-Congo accomplished a huge goal by producing 7-lesson programs focused on the miracles of Jesus. The EGM-Uganda series was published in English, and the EGM-Congo series was published in both French and Swahili. They have been distributed in multiple regions of Uganda as well as in Goma, a large city in the DRC.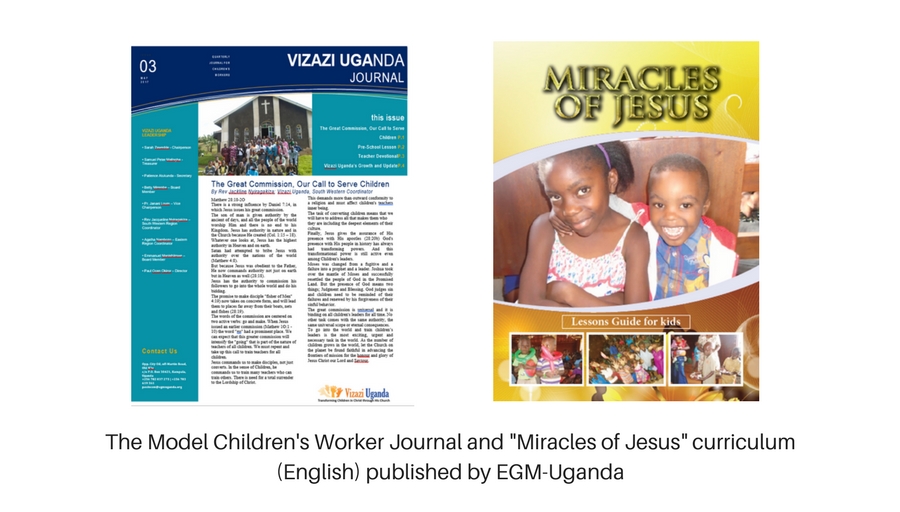 Will you join us in prayer for the publishing of Bible resources in Africa?
Quinton Hufferd, EGM's Bible Resource Publisher, is traveling to Uganda this month to meet with writers and editors from both ministry teams as they each work to produce a new series of lessons focused on the theme, "Jesus loves everyone." Here are a few ways you can be praying for this upcoming development:
Ask God to protect Quinton as he travels from the U.S. to Uganda.
Ask God to protect the publishing team from EGM-Congo as they travel to Uganda as well.
Pray for the EGM-Uganda and EGM-Congo teams as they focus on how to make these written Bible resources culturally relevant in communities with primarily oral communication.
Ask God to guide them to a right understanding of His Word as they write children's ministry curriculum based on biblical truth.
Pray that Quinton is an encouragement to both teams as he works to support their efforts and provide guidance.
Pray for the director of ministry in each country – Patience Atukunda (EGM-Uganda) and Richard Bahati (EGM-Congo) — that God would continue to guide their leadership and that their ministries would continue to bear fruit.
Pray that boys and girls living in Uganda and the DRC would be given opportunities to respond to God's Word in their real lives and experience a new life in Jesus Christ.
Will you prayerfully consider giving a gift to support ministry in Uganda or the Democratic Republic of Congo?