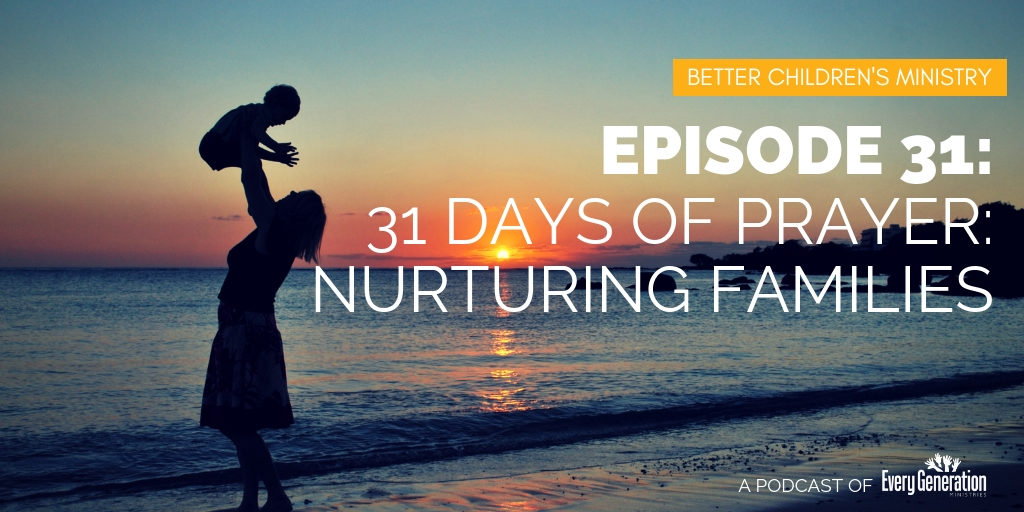 31 Days of Prayer: Nurturing Families
On January 1st, we kicked off the "31 Days of Prayer for Children." EGM is spending the month of January praying for boys and girls around the world in a specific way each day.
On this episode of "Better Children's Ministry," Kelli talks with Quinton Hufferd, EGM's Bible Resource Publisher, about the value of praying for nurturing families. Quinton shares some of the qualities of a nurturing family and how we can minister to children who are not growing up in an nurturing environment. We are encouraged to know that any child, no matter their circumstance, has the opportunity to become part of God's nurturing family.
We encourage you to join us for the rest of our time in prayer this month! You can sign up to receive daily emails with specific prayers:

Highlights:
5:30 – What are some of the qualities of a nurturing family?
9:27 – Why do we pray for children to have nurturing families?
10:45 – What does God's Word say about the value of family?
17:14 – How can we minister to children who don't have nurturing families?
21:58 – Encouragement as we continue to pray