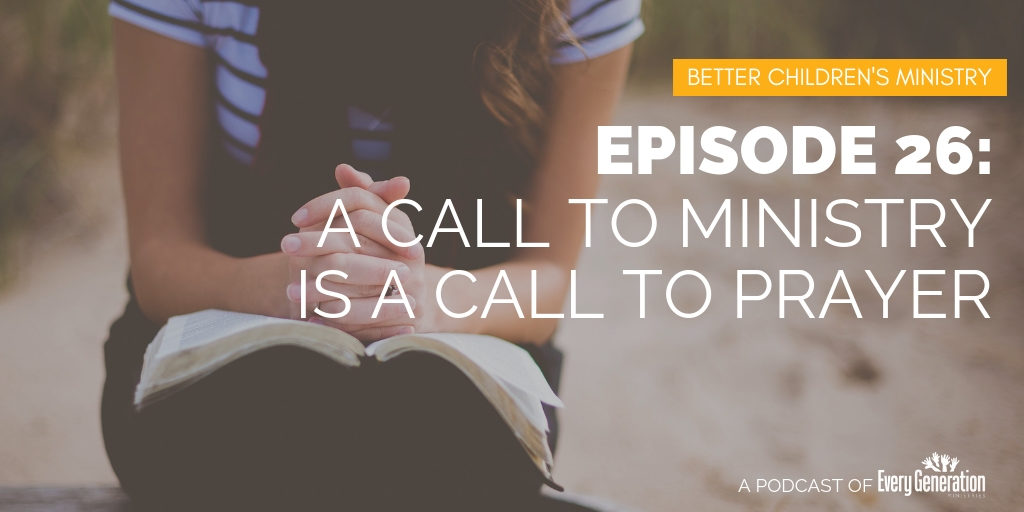 Podcast: A Call to Ministry is a Call to Prayer
When we serve in children's ministry, we are leaders. And when God calls us into ministry as a leader, He also calls us into prayer. God invites us into an ongoing, intimate conversation with Him as we serve the boys and girls in our churches. He provides guidance, encouragement, strength and so much more when we rely on Him to direct our ministry.
In this episode of Better Children's Ministry, Daniel Watts explores the ministry calling of Paul, and how his life was characterized by God's direction through prayer. Daniel and Kelli discuss the different ways God offers us help in ministry, and how we can trust Him even when we don't feel like our prayers are being answered.
Highlights:
3:42 – Where can we see prayer as part of a leader's calling in the Bible?
9:33 – We can ask God for specific guidance about our ministry work
12:33 – We don't have to know everything – what a relief!
14:28 – What do we do when we don't get an answer to our prayers?
17:31 – Go to His Word. Go to His People.
19:56 – Encouragement when our prayer life isn't what it should be
Do you need prayer for your ministry? We want to pray with you! Email us at info@egmworld.org.