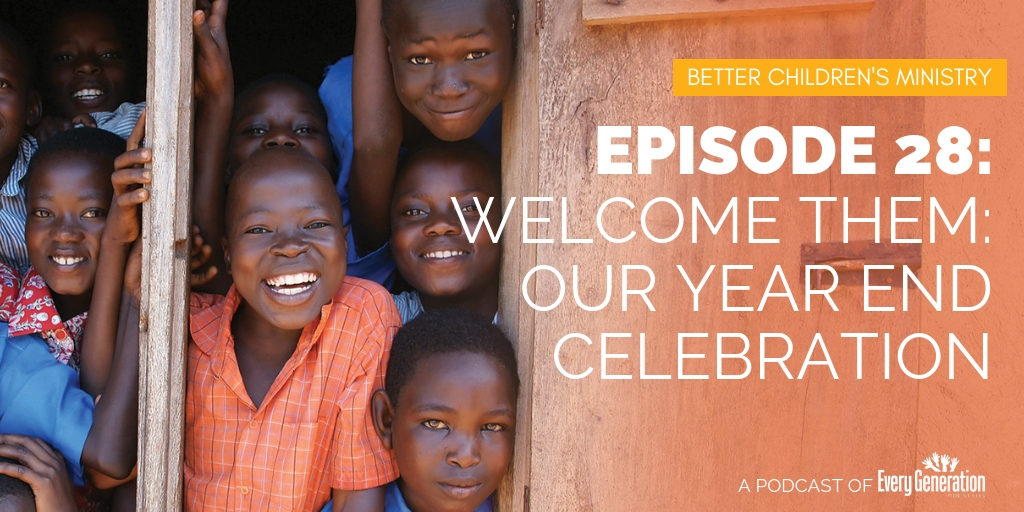 Podcast: EGM's Year-End Celebration
Every year at EGM, the staff gets together and we pray and discuss what will be the focus of our year-end celebration. What will be the message in our annual Christmas card. What does God wants us to share about Him in light of our ministry to boys and girls.
This year, the theme of our celebration is "Welcome Them." This comes from Matthew 18:5.
In this episode of Better Children's Ministry, Daniel and Kelli discuss how we can apply the truth of this passage as we celebrate Christmas.
Highlights:
2:52 – What does Jesus means when he says we welcome him when we welcome a child?
5:29 – Why is this passage significant to the ministry of EGM?
8:45 – How can we apply the truth of this passage at Christmas?
10:15 – Welcome the children who are hardest to love