Brandon Hendriks - EGM President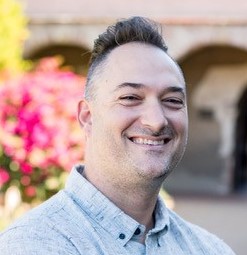 Brandon became a Christian and felt called into full time ministry in high school. He met his wife, Melissa, in college and was married in 2001. They both graduated with Bachelors degrees from Simpson University in Redding, California, in 2003. Brandon went straight into full-time ministry and has held a variety of positions over the past 18 years. (i.e., student ministries pastor, young adult pastor, campus pastor, and family ministries pastor). He continued his education and earned his Masters Degree in Theology from Fuller Theological Seminary in 2018. In 2021 Brandon answered the call to become the president and CEO of Every Generation Ministries. He and his wife Melissa have had four children, Xander (2008-2016), Uzziah, Tytus, and Brexlyn.
David Sanger - Board Chairperson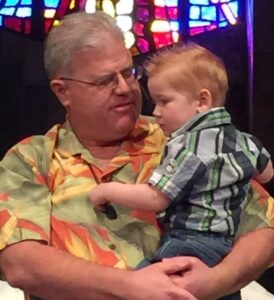 David and his wife Andrea have lived in Palm Springs, CA since 1997. In 2016 they started a new ministry in downtown Palm Springs called LIVE 180 designed to provide a safe place for those in the Recovery and LGBT community to explore their relationship with Christ.  Until 2016, they were both on staff at Our Savior's Palm Springs, where he was the Associate Pastor and she was the Director of Prayer Ministries. They met and married while attending Concordia University in Irvine, CA, where he completed his BA in Elementary Education. He served at Resurrection Lutheran Church in Seattle, WA, (Andrea's hometown) as their live-in Christian Halfway House Director, and Director of Children's and Outreach Ministries from 1985-95. While there, they adopted their son who was nine-years-old. The family then moved to Pasadena, CA, (David's hometown) to finish his Masters of Divinity at Fuller Theological Seminary. David served on the first EGM board and has traveled with the ministry to Poland, Hungary, and Chile. His greatest joy in ministry has been teaching children and youth each Sunday for the last 30 years.
Jaclyn Yorkey - Vice Chairperson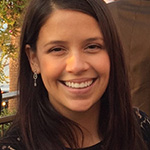 Jaclyn is a Licensed Marriage and Family therapist at CIFT Counseling center where she specializes in treating children and teens. She has been in leadership roles at the center and is currently a supervisor helping trainees and interns grow in their profession. CIFT is a Christian Counseling center with several Southern California locations and over 40 therapists who regularly partner with churches to help promote health, healing and growth for people.
Jaclyn and her husband Patrick have served together as marriage mentors at their church and help teach the premarital classes there. Together they have traveled to other countries for ministry work and first learned about EGM on a Romania missions trip that partnered with EGM.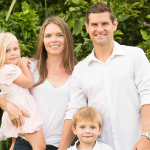 Joe Cover, CPA is a Senior Manager with the CPA firm WithumSmith+Brown. He has over 13 years of experience providing audit and consulting services for middle-market, privately held companies, and not-for-profit organizations. His industry niches include manufacturing and distribution, service providers, construction, schools, voluntary health and welfare organizations, and faith-based non-profits.
Joe has been attending Voyagers Bible Church in Irvine for close to 30 years and has been involved in various committees and ministries. Prior to joining the EGM Administrative Committee, Joe was a member of the Regional Leadership Council for Special Olympics of Orange County and continues to be a Special Olympics coach for the OC Tigers soccer team. In his free time, Joe plays soccer, mountain bikes, and runs. He and his wife, Ina, live in Laguna Beach with their three kids, Ethan, Kaylee, and Titius.
Jan Kraushaar - Secretary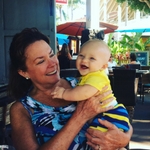 "We believe that God is using EGM to help children throughout the world come to know Jesus Christ, become His disciples and experience God's transforming love, grace and strength."
Jan began volunteering for EGM in 2004 and has collaborated with EGM's founder, Daniel Watts, on a multitude of leadership development and Bible curriculum projects, including EGM's Internet Curriculum Initiative, Titus Project and Model Children's Worker curriculum. Jan has worked in Children's Ministry at Voyager's Bible Church for 40 years. After her first short-term mission trip to Egypt with EGM in 2008, God expanded Jan's lifelong passion for children in her community into a deep love for children around the world. Jan has traveled with EGM to train and encourage leaders in Egypt, Romania, Mexico, Poland, Lebanon, Argentina and Peru.
Jan currently lives in Newport, California with her husband, Kurt. They have 3 grown sons, 3 daughters-in-law and 6 grandchildren. Literacy and Children's Ministry have always been Jan's passion. She says that working with EGM has been a gift of God to her. It has been her privilege to work with other believers to witness the work of God in transforming children's lives in Christ.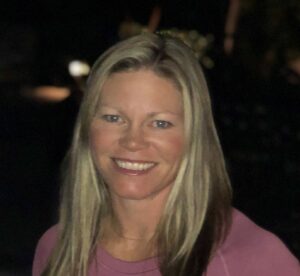 Jennie has been married to her husband Elliot for over 18 years and is mother to Celia & Ellie.  She graduated from Purdue University in Electrical Engineering while playing Division 1 soccer. She attends church at Pacific Coast Church in San Clemente. Jennie worked full time in engineering for over 10 years before cutting back her hours to spend more time volunteering in various ministries. Over the years, Jennie's ministry involvement has been focused on teaching preschool and elementary aged children about Jesus. Jennie is an avid athlete (Ironman, National Powerlifting Champion, Crossfit Masters Athlete) and continues to workout 5-6 days a week. Jennie and her family live in San Clemente, CA.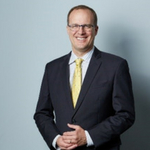 John has been married to his wife Jennifer for over 25 years and is the father of Jack, Katherine and Abigail.  They attend Mariners Church in Irvine. John has spent over 20 years in the real estate and finance industry developing and designing technology solutions.  As Chief Executive Officer of Channel, LLC he built both a transaction management system and an online real estate marketplace. In 2015, he sold his company and began focusing on both business and consumer apps for the real estate industry. Currently, he is the Chief Technology Officer for Carrington Connects in Aliso Viejo. He is a graduate of Westmont College in Santa Barbara.  He resides in Newport Beach with his family.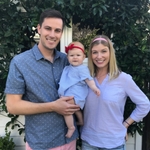 "EGM's mission to develop transformational children's ministries and lead children to Christ is especially meaningful as my own family continues to grow. I'm excited to help EGM reach more children across the globe."
Rick is Vice President at Capstone Commercial Properties, Inc. He is responsible for acquisitions, asset management, and business development. He has over 10 years of experience in all phases of the acquisition and management of commercial and multi-family properties. Rick earned his BA degree from Stanford University in International Relations with an emphasis in Economics. He is a licensed California Real Estate Broker. Rick and his wife Miranda live in Newport Beach and attend St. Andrew's Presbyterian Church.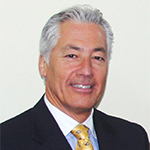 Rick was born in Chile and moved the US in 1971 and has resided in Newport Beach since the late seventies. After receiving a business and a law degree, Rick commenced his professional career working for Oasis Petroleum as an oil trader. In 1987, he founded Bravo Energy Trading N.A. in Long Beach California. Over the next 25 years, the company expanded to Chile, Argentina and Mexico.
Rick is married to Gaile and together they have 4 boys: Ross, Chance, Carter and Will. The family has been involved with EGM since its beginning. During this time, Rick has traveled with EGM on several occasions to Chile, Argentina, Mexico and Peru where he has participated in teacher training conferences. Rick served on the founding board of EGM-Chile and was involved with the translation of EGM teaching materials into Spanish. His wife and children have also traveled with EGM to Latin America. In addition to EGM, Rick has served on several boards for Christian organizations as well as church committees mostly dealing with global outreach and missions.
Kyle Drumwright - Director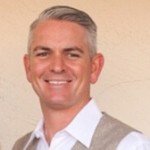 "I was first drawn towards EGM after meeting with Daniel Watts and seeing the passion and calling that he has to share the Gospel with children around the world. It's rare to experience the kind of authenticity, drive, and stewardship that Daniel has for this ministry. I am humbled to serve on the board and excited to help drive this ministry into the next generation."
Kyle and his wife Jenni live in San Clemente, CA with their 3 children: Savanna, Myles, and Brooklyn. Kyle got into technical sales after college and spent the next 15 years selling IT solutions to companies around southern California. He started his own company, Greenfield Partners, Inc in 2014, which focuses on providing IT and Healthcare Recruiting and Staffing services. Kyle was introduced to the EGM through his friend, now an EGM Board member, Jon Gundlach.
Shireesh Verma - Director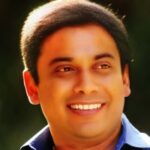 Shireesh began serving with EGM through John Byers.  After attending bible studies together, John asked Shireesh to join EGM's Administrative Committee.  He faithfully continues to serve in this position in addition to his new service on the Board of Directors.
Senior investment strategist with extensive global experience in financial markets across the U.S., Europe, Asia, and Africa. 7+ years of advising multi-strategy hedge funds and family offices to establish and manage bespoke fixed income, derivative, equity, multi-asset, and multi-sector portfolios. Broad expertise in quantitative and fundamental research, credit analysis and modeling, financial statement analysis, asset allocation, portfolio construction and management, hedging strategies, risk management, performance attribution, manager due diligence analysis, global macroeconomics/monetary policy, and investment infrastructures.