After 20 years as a Wall Street sales and marketing executive, Will followed the Lord's call to Southwestern Baptist Theological Seminary, earning his Master of Divinity in Biblical Languages and Steward Leadership. His doctoral studies focused on an Old Testament theology of giving, and produced a best-selling book, God's Givers: Seven Old Testament Stories of Fearless Giving.  Ordained to the ministry, Will is a frequent preacher at churches across the USA and abroad, and serves as an adjunct professor of Old Testament at Trinity College and Seminary in Manipur, India. His twin passions are sharing the unity of the Bible story around God's Promise Plan (fulfilled in Jesus Christ) and describing the intimate connection between biblical faith and generosity as recorded in the narratives of both the Old and New Testaments.
Most recently, Will served as Vice President of the UnityPoint Health Foundation in Central Illinois. Prior to that, Will was Chief Generosity Officer for WaterStone (Christian Community Foundation), educating and equipping Christian givers with tax-advantaged giving strategies to steer vital financial support to ministries, churches and charities that do the Lord's work every day.
Will currently serves on the boards of Bibles for the World, Peoria Christian School and the National Center for Stewardship and Generosity. Will and his wife Heather each served at Bethany Baptist Church in Peoria, Illinois before relocating to Murrieta. Their family includes their son Sam (7 years old), two adult sons, Heather's mother Elizabeth, a cat and a wicked smart rescue dog who is clearly the Stevens pack leader.
John Nicholas - Board Chairperson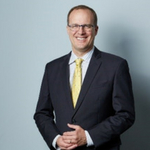 John has been married to his wife Jennifer for over 25 years and is the father of Jack, Katherine and Abigail.  They attend Mariners Church in Irvine, where they were married. John has spent over 20 years in the real estate and finance industry developing and designing technology solutions.  As Chief Executive Officer of Channel, LLC he built both a transaction management system and an online real estate marketplace.  He designed a technology platform that was transacting over $8 billion of online real estate sales annually.  In 2015, he sold his company and began focusing on both business and consumer apps for the real estate industry.  His business and technology background have provided a foundation to streamline business processes with technology.  His background is developing scalable software solutions on a micro services architecture.  Currently, he is the Chief Technology Officer for Carrington Connects in Aliso Viejo. He is a graduate of Westmont College in Santa Barbara.  He resides in Newport Beach with his family.

Jaclyn Yorkey - Vice Chairperson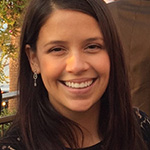 Jaclyn is a Licensed Marriage and Family therapist at CIFT Counseling center where she specializes in treating children and teens. She has been in leadership roles at the center and is currently a supervisor helping trainees and interns grow in their profession. CIFT is a Christian Counseling center with several Southern California locations and over 40 therapists who regularly partner with churches to help promote health, healing and growth for people.
Jaclyn has enjoyed 10 years of marriage to her husband Patrick and they have 3 sons. They have served together as marriage mentors at their church and help teach the premarital classes there. Together they have traveled to other countries for ministry work and first learned about EGM on a Romania missions trip that partnered with EGM.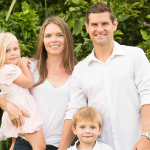 Joe Cover, CPA is a Senior Manager with CPA firm WithumSmith+Brown (recently merged with KSJG). He has over 13 years of experience providing audit and consulting services for middle-market, privately held companies and not-for-profit organizations. His industry niches include manufacturing and distribution, service providers, construction, schools, voluntary health and welfare organizations, and faith-based non-profits.
Joe has been attending Voyagers Bible Church in Irvine for close to 30 years and has been involved in various committees and ministries. Prior to joining the EGM Administrative Committee two years ago, Joe was a member of the Regional Leadership Council for Special Olympics of Orange County, and continues to be a Special Olympics coach for the OC Tigers soccer team. In his free time Joe plays soccer, mountain bikes and runs. He and his wife, Ina, live in Laguna Beach with their two kids, Ethan and Kaylee.
Jan Kraushaar - Secretary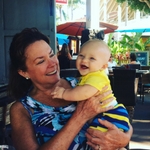 "We believe that God is using EGM to help children throughout the world come to know Jesus Christ, become His disciples and experience God's transforming love, grace and strength."
Jan has always loved children. She began volunteering for EGM in 2004 and has collaborated with Daniel Watts on a multitude of leadership development and Bible curriculum projects, including EGM's Internet Curriculum Initiative, Titus Project and Model Children's Worker curriculum. Jan has worked in Children's Ministry at Voyager's Bible Church for 40 years. After her first short-term mission trip to Egypt with EGM in 2008, God expanded Jan's lifelong passion for children in her community into a deep love for children around the world. Jan has traveled with EGM to train and encourage leaders in Egypt, Romania, Mexico, Poland, Lebanon, Argentina and Peru.
Jan currently lives in Newport, California with her husband, Kurt. They have 3 grown sons, 3 daughters-in-law and 6 grandchildren. Jan earned her BA in Psychology and MA in Education from Occidental College in Los Angeles, CA. She graduated magna cum laude and was elected to Phi Beta Kappa. Literacy and Children's Ministry have always been Jan's passion. She says that working with EGM has been a gift of God to her. It has been her privilege to work with other believers to witness the work of God in transforming children's lives in Christ.
Cheryl Dawson-Voight - Director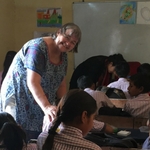 "I have been a long time supporter of Every Generation ministries with prayers and finances. This ministry is passionate about transforming children in Christ through the local church.  In my opinion, no one matches EGM in passion or focus for this vision."
Cheryl retired from her posting as Senior Vice President/Chief Credit Officer at Merchants Bank of California, NA at the end of 2016 to pursue a new career in full-time ministry. She now works as Project Manager for His Healing Hands, a faith-based non-profit located in Templeton, CA. She is responsible for all logistical planning related to the short term medical mission trips sponsored by the organization.
She and her husband, Orville, live in Palm Springs and attend Our Savior's Community Church. They have two grown children. Cheryl and her family have participated in numerous short-term missions trips to Poland with EGM. Additionally, Cheryl has traveled to Peru and Rwanda with Eternity Minded Ministries, to Peru with His Healing Hands, and to India with Global Outreach Development, International. Cheryl currently serves on the mission board at Our Savior's Community and is also a former Sunday School Teacher.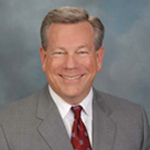 Tom has been married to his wife, Nancy, for over 40 years.  They have two children, as well as four grandchildren.  In the past, Tom has served on the Board of Elders of three different churches.  He was on the first Board of Directors of Every Generation Ministries when it was founded, and is honored and glad to be back.  Tom and Nancy currently attend Grace Fellowship Church in Costa Mesa.
Tom became a full time professor at the Crowell School of Business at Biola University in 2012. He came to the university with over 35 years of experience as a trial attorney, during which time he handled major cases on behalf of the business community in the fields of securities fraud, director and officer claims, product design, healthcare and railroad law. During his career, he was honored as one of The Ten Most Dependable™ Litigation Attorneys in California as published in Forbes Magazine (2008), and a Super Lawyer of Southern California as published in the New York Times and Los Angeles Magazine (2007). In 2008, he was selected by his peers as one of the top five percent of attorneys in the United States specializing in business litigation, as published in Super Lawyers, Corporate Counsel Edition.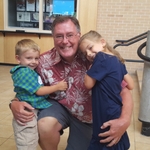 "If the Church fails to bring the Gospel of Jesus Christ to the next generation worldwide, then the Church will die with this generation.  That is what EGM is doing, biblically and effectively, with a compelling and positive vision."
Jim is a retired medical device senior executive with more than 30 years of success bringing medical devices from bench to bedside in both the U.S. and internationally. Jim and his wife Lori have been married for 35 years, and have two grown children. They currently attend Voyagers Bible Church in Irvine, CA. Jim is an experienced Bible teacher, preacher, and lay church leader. While living in Minnesota, he served on the Board of Elders of Grace Church Roseville for 15 years, 7 of those as Chairman.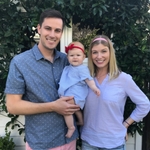 "EGM's mission to develop transformational children's ministries and lead children to Christ is especially meaningful as my own family continues to grow. I'm excited to help EGM reach more children across the globe."
Rick is Vice President at Capstone Commercial Properties, Inc. He is responsible for acquisitions, asset management, and business development. He has over 10 years of experience in all phases of the acquisition and management of commercial and multi-family properties. Rick earned his BA degree from Stanford University in International Relations with an emphasis in Economics. He is a licensed California Real Estate Broker.
Rick and his wife Miranda live in Newport Beach and attend St. Andrew's Presbyterian Church. They have a daughter Naomi who is 17-months old and another baby due in July!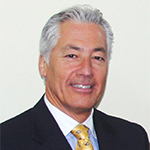 Rick was born in Chile and moved the US in 1971 and has resided in Newport Beach since the late seventies. After receiving a business and a law degree, Rick commenced his professional career working for Oasis Petroleum as an oil trader. In 1987, he founded Bravo Energy Trading N.A. in Long Beach California. Over the next 25 years, the company expanded to Chile, Argentina and Mexico.
Rick is married to Gaile and together they have 4 boys: Ross, Chance, Carter and Will. The family has been involved with EGM since its beginning. During this time, Rick has traveled with EGM on several occasions to Chile, Argentina, Mexico and Peru where he has participated in teacher training conferences. Rick served on the founding board of EGM-Chile and was involved with the translation of EGM teaching materials into Spanish. His wife and children have also traveled with EGM to Latin America. In addition to EGM, Rick has served on several boards for Christian organizations as well as church committees mostly dealing with global outreach and missions.
Kyle Drumwright - Director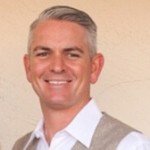 "I was first drawn towards EGM after meeting with Daniel Watts and seeing the passion and calling that he has to share the Gospel with children around the world. It's rare to experience the kind of authenticity, drive, and stewardship that Daniel has for this ministry. I am humbled to serve on the board and excited to help drive this ministry into the next generation."
Kyle and his wife Jenni live in San Clemente, CA with their 3 children: Savanna, Myles, and Brooklyn.  They met through the Mariners Church college group and dated for several years before tying the knot. Kyle went to Orange Coast College for 3 years after high school to attain 2 year's worth of college credit. He has always been an over achiever!
He then transferred to Vanguard University and studied Business Administration. He got into technical sales after college and spent the next 15 years selling IT solutions to companies around southern California. Tired of working for other people, he started Greenfield Partners, Inc in 2014, which focuses on providing IT and Healthcare Recruiting and Staffing services. His family attends Pacific Coast Church in San Clemente, CA. Kyle was introduced to the EGM through his friend, now an EGM Board member, Jon Gundlach. He met the ministry's President, Daniel Watts, and a host of other exceptionally gifted people connected with the ministry in the years that followed.