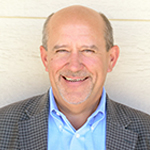 Daniel Watts is the President of Every Generation Ministries (EGM). Since 1993, EGM has worked with local churches to launch and develop a church-based ministry to children and families. Daniel founded the first EGM National Ministry Team in Poland in 1993. From those small beginnings in Poland, EGM has grown to serve in twelve countries on three continents. EGM National Ministry Teams provide innovative leadership development training for children's workers. EGM also provides national Christian workers with the finest quality Bible teaching resource materials to use in teaching children.
In 2001, Daniel relocated to the United States to establish the first EGM presence in the U.S. In addition to developing EGM's infrastructure and funding resources, Daniel oversees the expansion of the ministry into new regions of the world including Asia and Africa.
Prior to founding EGM, Daniel served for ten years as the Children's Pastor at Mariners Church in Newport Beach, California. He has a Bachelors Degree in Physics from California State University in Long Beach and a Masters of Divinity from Fuller Theological Seminary. Daniel and his wife Marla have two grown children and reside in Temecula, California.
David Sanger - Chairman of the Board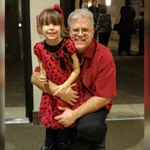 "Serving on the EGM Board allows me to participate with leaders all over the world who love the local church and love children.  They are leaders who desire to equip churches in their country to share the love of Christ with children so that each child might love and serve Jesus all of their lives."
David and his wife Andrea have lived in Palm Springs, CA since 1997. They met and married while attending Concordia University in Irvine, CA, where he completed his BA in Elementary Education. He served at Resurrection Lutheran Church in Seattle, WA, (Andrea's hometown) as their live-in Christian Halfway House Director, and Director of Children's and Outreach Ministries from 1985-95. While there, they adopted their nine-year-old son. The family then moved to Pasadena, CA, (David's hometown) to finish his Masters of Divinity at Fuller Theological Seminary. David served on the first EGM board and has traveled with the ministry to Poland, Hungary, and Chile. His greatest joy in ministry has been teaching children and youth each Sunday for the last 30 years.
John Nicholas - Vice Chairman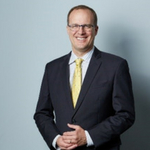 John has been married to his wife Jennifer for over 25 years and is the father of Jack, Katherine and Abigail.  They attend Mariners Church in Irvine, where they were married. John has spent over 20 years in the real estate and finance industry developing and designing technology solutions.  As Chief Executive Officer of Channel, LLC he built both a transaction management system and an online real estate marketplace.  He designed a technology platform that was transacting over $8 billion of online real estate sales annually.  In 2015, he sold his company and began focusing on both business and consumer apps for the real estate industry.  His business and technology background have provided a foundation to streamline business processes with technology.  His background is developing scalable software solutions on a micro services architecture.  Currently, he is the Chief Technology Officer for Carrington Connects in Aliso Viejo. He is a graduate of Westmont College in Santa Barbara.  He resides in Newport Beach with his family.

Jan Kraushaar - Secretary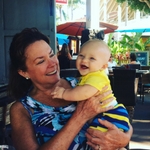 "We believe that God is using EGM to help children throughout the world come to know Jesus Christ, become His disciples and experience God's transforming love, grace and strength."
Jan has always loved children. She began volunteering for EGM in 2004 and has collaborated with Daniel Watts on a multitude of leadership development and Bible curriculum projects, including EGM's Internet Curriculum Initiative, Titus Project and Model Children's Worker curriculum. Jan has worked in Children's Ministry at Voyager's Church for 37 years. After her first short-term mission trip to Egypt with EGM, God expanded Jan's lifelong passion for children in her community into a deep love for children around the world.
Jan currently lives in Irvine, California with her husband, Kurt. They have 3 grown sons and two daughters-in-law. Jan earned her BA in Psychology and MA in Education from Occidental College in Los Angeles, CA. She graduated magna cum laude and was elected to Phi Beta Kappa. Literacy and Children's Ministry have always been Jan's passion. She says that working with EGM has been a gift of God to her. It has been her privilege to work with other believers to witness the work of God in transforming children's lives in Christ.
Cheryl Dawson-Voight - Treasurer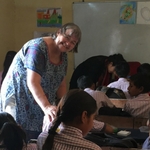 "I have been a long time supporter of Every Generation ministries with prayers and finances. This ministry is passionate about transforming children in Christ through the local church.  In my opinion, no one matches EGM in passion or focus for this vision."
Cheryl retired from her posting as Senior Vice President/Chief Credit Officer at Merchants Bank of California, NA at the end of 2016 to pursue a new career in full-time ministry. She now works as Project Manager for His Healing Hands, a faith-based non-profit located in Templeton, CA. She is responsible for all logistical planning related to the short term medical mission trips sponsored by the organization.
She and her husband, Orville, live in Palm Springs and attend Our Savior's Community Church. They have two grown children. Cheryl and her family have participated in numerous short-term missions trips to Poland with EGM. Additionally, Cheryl has traveled to Peru and Rwanda with Eternity Minded Ministries, to Peru with His Healing Hands, and to India with Global Outreach Development, International. Cheryl currently serves on the mission board at Our Savior's Community and is also a former Sunday School Teacher.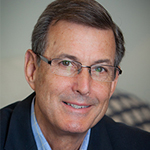 John T. Cooke, CFP® is President and founder of Cooke Wealth Management. He has over 30 years of experience helping professionals, business owners and key executives through financial, tax, and investment planning. As a Certified Financial Planner™ certificant, John provides professional financial and wealth planning services.
John has received the Qualified Kingdom Advisor™ designation, indicating that he is trained and equipped with the knowledge, tools and skills to effectively apply and implement in depth biblical stewardship principles. As a 10 year member, John serves as the Orange County Community Director.
Community and church pursuits for John include service in various capacities with Mariners Church in Irvine. In addition, John previously served on the Board of Directors for the Orange County chapter of Rebuilding Together USA. In his free time John loves fly fishing for trout and steelhead throughout the Pacific Northwest and enjoys woodworking and golf. He is married, and lives with his wife in Irvine, California. Together they have four adult children.
Kyle Drumwright - Director
"I was first drawn towards EGM after meeting with Daniel Watts and seeing the passion and calling that he has to share the Gospel with children around the world. It's rare to experience the kind of authenticity, drive, and stewardship that Daniel has for this ministry. I am humbled to serve on the board and excited to help drive this ministry into the next generation."
Kyle and his wife Jenni live in San Clemente, CA with their 3 children: Savanna, Myles, and Brooklyn.  They met through the Mariners Church college group and dated for several years before tying the knot. Kyle went to Orange Coast College for 3 years after high school to attain 2 year's worth of college credit. He has always been an over achiever!
He then transferred to Vanguard University and studied Business Administration. He got into technical sales after college and spent the next 15 years selling IT solutions to companies around southern California. Tired of working for other people, he started Greenfield Partners, Inc in 2014, which focuses on providing IT and Healthcare Recruiting and Staffing services. His family attends Pacific Coast Church in San Clemente, CA. Kyle was introduced to the EGM through his friend, now an EGM Board member, Jon Gundlach. He met the ministry's President, Daniel Watts, and a host of other exceptionally gifted people connected with the ministry in the years that followed.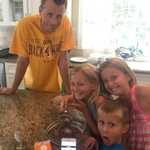 "I love EGM because they believe that all children can and should be ministers of the gospel. Children deal with real issues that only the love of Christ can solve."
Dr. Gundlach has been a sports chiropractor for 16 years and now helps run a natural health center called Stark. Stark is made up of a fully integrated team of specialists that help you move more freely, think more clearly, and look amazing! There is one-on-one training in our gym, a naturopathic medical doctor to check your blood on site, and a rehab center for every injury imaginable.
Jonathan was borne in Orange County and lives with his wife Robyn and their three children in Newport Beach. He has been involved with ministry his whole life – from mission trips to Mexico as a teenager to EGM trips with Daniel to Egypt. He led worship at Gen X for Mariners. At Grace, He and Robyn started a young families ministry that lasted about three years. They taught 1st and 2nd grade Sunday school last year.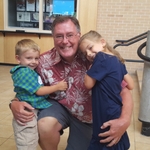 "If the Church fails to bring the Gospel of Jesus Christ to the next generation worldwide, then the Church will die with this generation.  That is what EGM is doing, biblically and effectively, with a compelling and positive vision."
Jim is a retired medical device senior executive with more than 30 years of success bringing medical devices from bench to bedside in both the U.S. and internationally. Jim and his wife Lori have been married for 35 years, and have two grown children. They currently attend Voyagers Bible Church in Irvine, CA. Jim is an experienced Bible teacher, preacher, and lay church leader. While living in Minnesota, he served on the Board of Elders of Grace Church Roseville for 15 years, 7 of those as Chairman.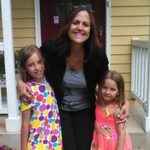 "I love working with children because they have fewer layers, and seem to sense and respond immediately to love. God first led me to serve children with special needs, and I am so grateful EGM now provides the opportunity to share his love with children of all abilities, all around the world."
A Michigan native, Sheila Joy began her career in marketing in the early 1980s in Los Angeles where she managed the advertising accounts for Pioneer Sound Systems, ARCO Gasoline, and Forest Lawn Mortuaries. In 1992 she moved to Washington, D.C. where she raised her two (now-grown) children. While there she served as Director of Advancement for Jill's House, a ministry dedicated to providing respite to families raising children with intellectual disabilities.
Sheila is currently the Executive Director of the National Association of Sewer Service Companies. In her free time, she enjoys outdoor activities and is currently training to climb Mt. Rainer with her daughter to benefit The Wholehearted Foundation, an organization designed to be an extension of God's unfailing love to families of children in cardiac crisis.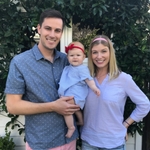 "EGM's mission to develop transformational children's ministries and lead children to Christ is especially meaningful as my own family continues to grow. I'm excited to help EGM reach more children across the globe."
Rick is Vice President at Capstone Commercial Properties, Inc. He is responsible for acquisitions, asset management, and business development. He has over 10 years of experience in all phases of the acquisition and management of commercial and multi-family properties. Rick earned his BA degree from Stanford University in International Relations with an emphasis in Economics. He is a licensed California Real Estate Broker.
Rick and his wife Miranda live in Newport Beach and attend St. Andrew's Presbyterian Church. They have a daughter Naomi who is 17-months old and another baby due in July!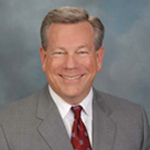 Tom has been married to his wife, Nancy, for over 40 years.  They have two children, as well as four grandchildren.  In the past, Tom has served on the Board of Elders of three different churches.  He was on the first Board of Directors of Every Generation Ministries when it was founded, and is honored and glad to be back.  Tom and Nancy currently attend Grace Fellowship Church in Costa Mesa.
Tom became a full time professor at the Crowell School of Business at Biola University in 2012. He came to the university with over 35 years of experience as a trial attorney, during which time he handled major cases on behalf of the business community in the fields of securities fraud, director and officer claims, product design, healthcare and railroad law. During his career, he was honored as one of The Ten Most Dependable™ Litigation Attorneys in California as published in Forbes Magazine (2008), and a Super Lawyer of Southern California as published in the New York Times and Los Angeles Magazine (2007). In 2008, he was selected by his peers as one of the top five percent of attorneys in the United States specializing in business litigation, as published in Super Lawyers, Corporate Counsel Edition.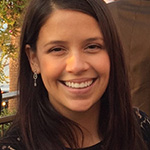 Jaclyn is a Licensed Marriage and Family therapist at CIFT Counseling center where she specializes in treating children and teens. She has been in leadership roles at the center and is currently a supervisor helping trainees and interns grow in their profession. CIFT is a Christian Counseling center with several Southern California locations and over 40 therapists who regularly partner with churches to help promote health, healing and growth for people.
Jaclyn has enjoyed 10 years of marriage to her husband Patrick and they have 3 sons. They have served together as marriage mentors at their church and help teach the premarital classes there. Together they have traveled to other countries for ministry work and first learned about EGM on a Romania missions trip that partnered with EGM.