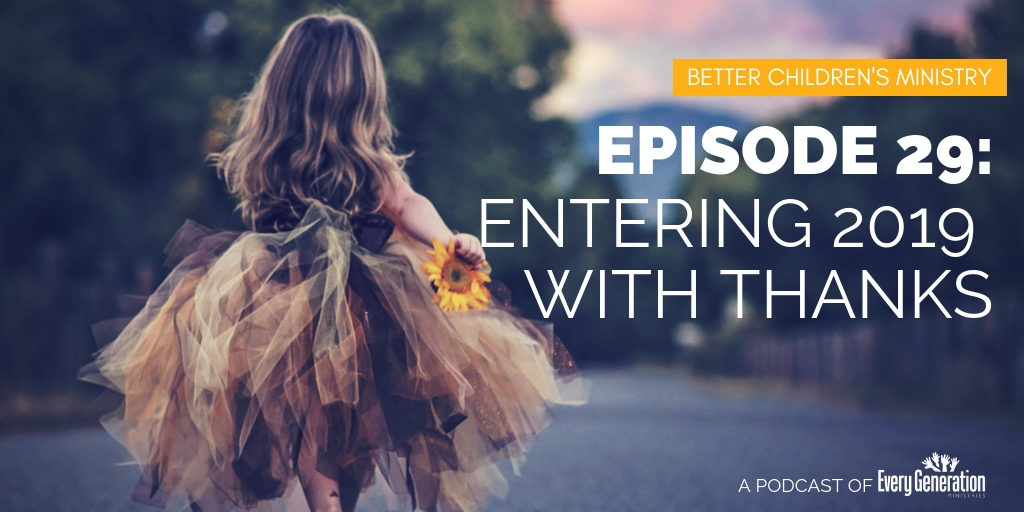 Podcast: Entering 2019 with Thanks
So here we are approaching the new year. As we were thinking about what to discuss for this episode, we were thinking about what would bring us all into 2019 in the right frame of mind. So on this episode of Better Children's Ministry, Daniel and Kelli talk about thankfulness and how important it is to have a thankful heart in children's ministry.
Highlights:
0:40 – The strangest gift Daniel ever received
2:08 – Why is thankfulness an important practice in ministry?
8:55 – What might keep us from being thankful?
10:40 – Practicing the discipline of thankfulness
11:54 – How can we model a heart of thankfulness to children?
12:57 – A 37-year prayer was answered this year
15:08 – Children transformed in Belarus