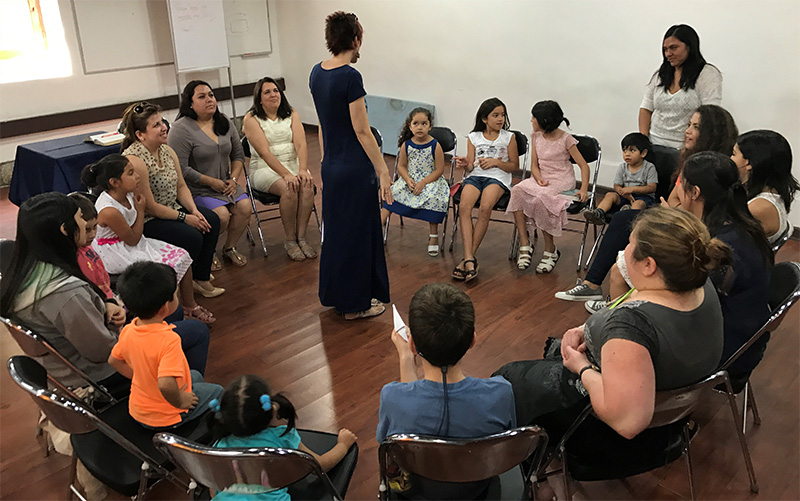 Working with Who's Already Working
My name is Andrea, and I am the Director of EGM-Chile. I participate in the development and training of children's ministry leaders using the ministry's biblical model of discipleship. This program reflects God's heart. I have seen how teachers are equipped with the necessary tools to help them lead children into a transformed life in Jesus.
Equipping local Christian leaders
One of the children's ministry leaders once asked us, "Why have we never met? We can see your love and passion to lead children to Jesus, but so many children's volunteers feel unequipped to do so."
Our vision is that every child in Chile will have the opportunity to have an encounter with Jesus Christ and be transformed by Him.
The most effective way to accomplish this is by working alongside the local Church, equipping the teachers that God called to disciple the children. During the training and development time in these churches, we see that children are experiencing God in their lives in a real way! For that, we are grateful.

 By Andrea Mairena, Director, EGM-Chile