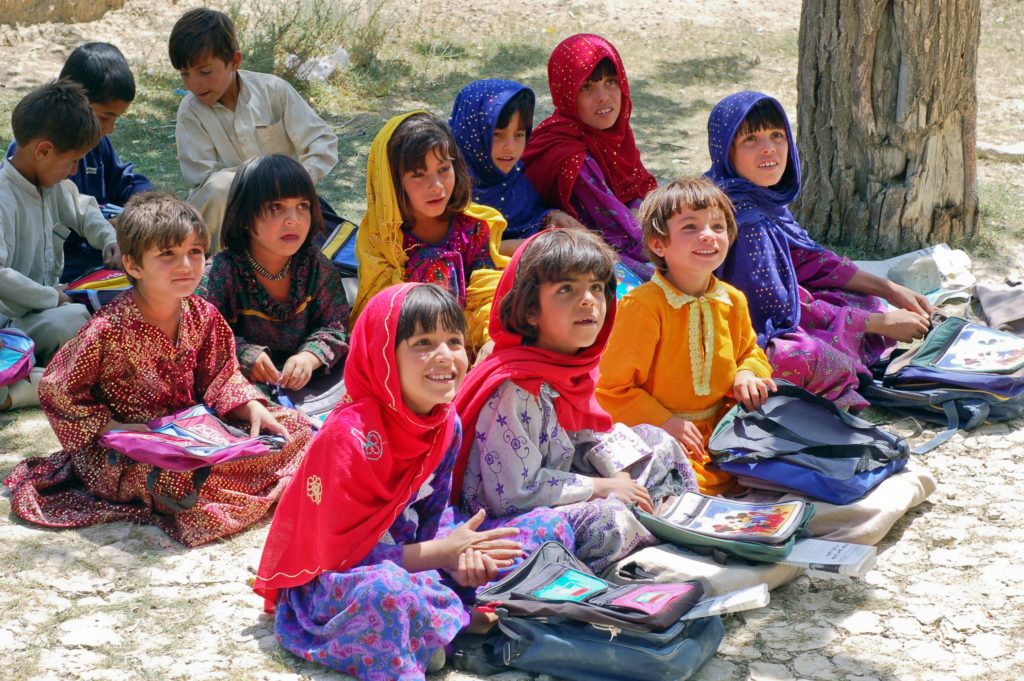 Children Need the Local Church
I was meeting with one of our EGM supporters, just getting to know him. He told me that when he was 12 years old, he came downstairs to the kitchen one morning and found his mother lying on the floor. She had died suddenly and was gone. I was shocked. After a long silence, I asked him what he and his father did. He told me that his father died earlier in his childhood from a heart attack, so his local church offered what support it could.
This ministry supporter is involved with EGM today because he knows God desires children to be in a family and community. Whether the family flourishes, falters, fails or flees, the community of the church is home.
Whether the family flourishes, falters, fails or flees, the community of the church is home.
The Church can be family
The church is not a building. You don't go to church. The church is God's people who gather regularly and live for Christ together. The church is the local community of Christ-followers.
It is described in the Bible as the "body" (Ephesians 5:23), the "family of God" (2 Corinthians 6:18), and the "household of God" (1 Timothy 3:14-15). These are all relational metaphors. They reflect God's desire to see children experience a sense of belonging. It begins when they are little and carries on through adolescence and even into adulthood.
The Church must be family
Infants and toddlers love being held and nurtured. In fact, they need it. Pieces of their worldview are established in those early years. The church community is a place where they can experience love, encouragement and essential physical nurturing.
Holding babies in church is holy ministry!
Holding babies in church is holy ministry! Singing, playing, praying together with three-year olds is church ministry. This stands in contrast to the orphanage we visited in Poland years ago, where the overwhelmed workers asked us not to hold the babies because such physical affection would leave them expecting to be held in the future.
The Church is for everyone
As children grow older, they have a desire to socialize. They want to be with other children and adults. It is why clubs, groups and "cliques" begin to form. This is the time when the local church community meets the needs of children. Where they find a sense of acceptance, belonging and social identity. In some countries where we serve, it is also a place of safety for children.
The good news for children is not just that we can place our trust in Jesus for forgiveness of sins in order to get to heaven someday. It is also the good news that boys and girls can belong. There is a family of God's people that loves them, cares for them, nurtures them, disciples them and helps them experience the life that God intended for them. The church itself is good news for children!
Over the years, I have talked to many people, in many countries, who went to many different churches as children. Those that had a positive experience all have one thing in common. They remember the people. Not the lesson plans, activities or Bible teaching. Rather, they remember the people who knew their name, prayed with them, cared about them and loved them. This is the church.
Every Generation Ministries is working with churches around the world to help children be in God's family; where they belong. Join me in praying that no child would grow up and not know and experience the love of God, through Christ Jesus and His local church.