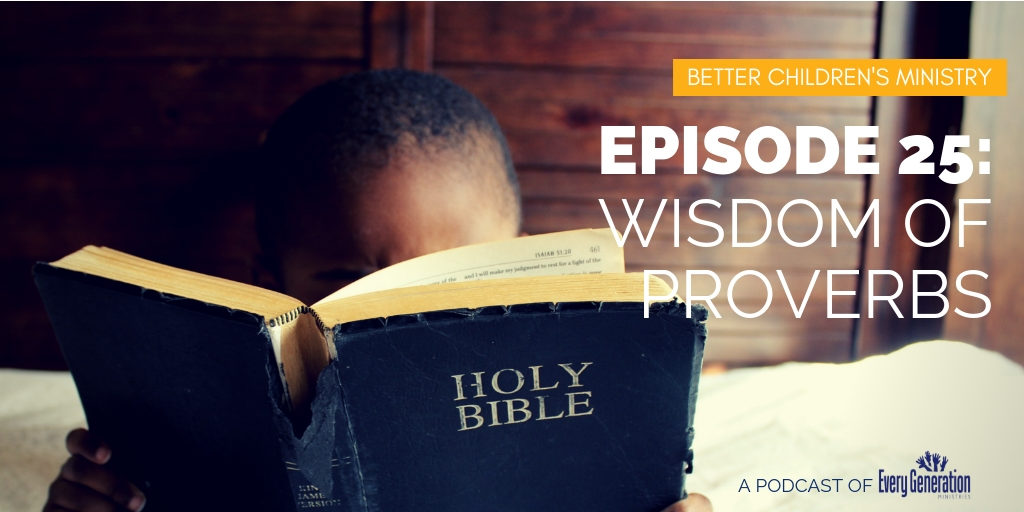 Podcast: Wisdom of Proverbs in Children's Ministry
We know that the holiday season can be particularly busy and stressful for children's ministry leaders. Because of the spiritual significance behind Thanksgiving and Christmas, our churches are often celebrating with additional services and programs. Because of that, we want to spend a couple weeks offering encouragement and wisdom directly from God's Word.
On this episode of Better Children's Ministry, Daniel Watts and Kelli Johnson discuss Proverbs 22:6 and what it means to minister to children with wisdom.
Highlights:
2:44 – What does "Train up a child in the way he should go" mean?
6:17 – The way we learn is usually the way we teach
8:05 – What does Proverbs 22:6 have to do with wise ministry to children?
10:06 – How do we integrate this wisdom practically?
11:59 – Encouragement during this hectic season of ministry