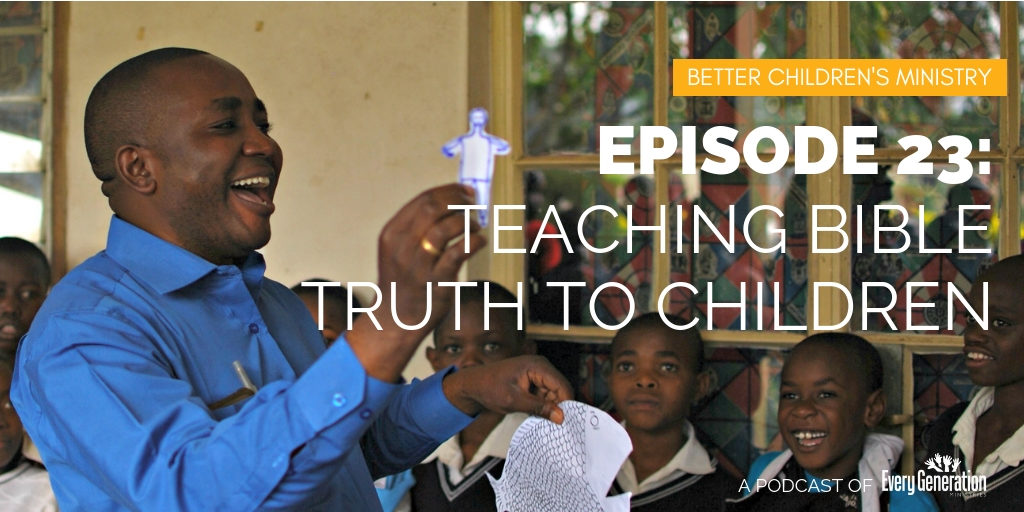 Podcast: Teaching Bible Truth to Children
Bible truth is one of the five principles found in Deuteronomy 6 that we use at EGM when we work with churches to disciple children. Each of them — Relationship, Experience, Truth, Discussion and Response – works to provide children with opportunities to respond to God and experience the transformed life He intends for them.
In this episode of "Better Children's Ministry," Tara and Kelli discuss some of the best – and worst – ways to teach the Truth to boys and girls in church.
Highlights:
5:25 – What is the worst way to teach the Bible to children?
7:11 – Tara's favorite ways to teach Bible truth
11:48 – Practical tips when considering how to teach this week
13:10 – We can teach creatively without buying new supplies
14:48 – What does God's Word say about how we should teach God's Word?
18:05 – Encouragement as we look for new, fresh ways to teach