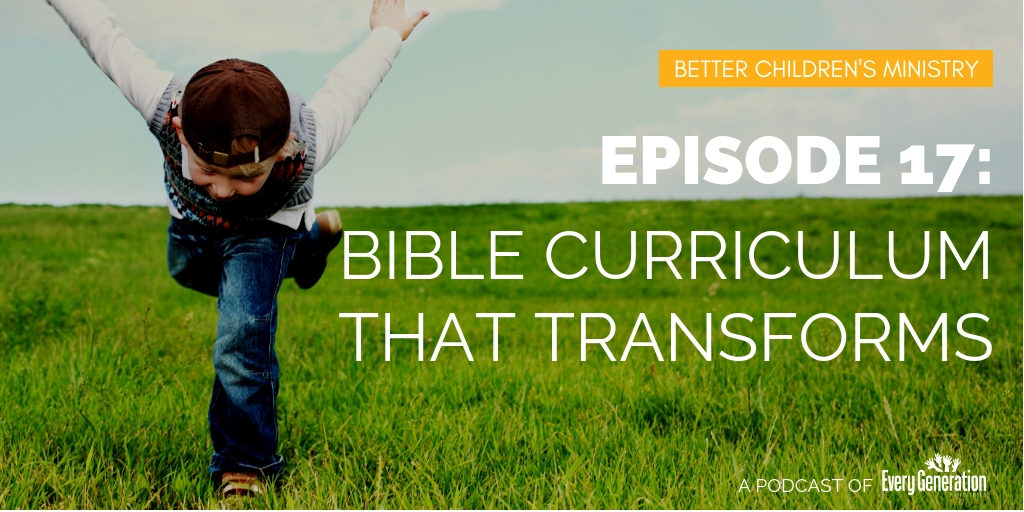 Podcast: Bible Curriculum that Transforms

Most Bible curriculum is designed generally for most children to understand. However, the real-life experiences of children in the U.S. vary greatly. The life of a child in a rural southern town is not the same as the life of a child in a major northeastern city. How do we use the children's ministry curriculum we have most effectively to speak into the lives of the particular children we serve?
In this episode of "Better Children's Ministry," David Jesse and Tara Thomas discuss the most important elements of Bible teaching materials that are focused on transformation in the life of a child.
Highlights:
3:02 – What elements of a KidMin curriculum are most important?
4:05 – Making a generalized curriculum relevant for your specific group of children
10:00 – The value of a singular lesson aim for each Bible lesson
11:34 – Lesson aim examples
12:24 – First, let the lesson change you
13:38 – What does the Bible say about how we teach the Bible?
15:09 – Does every aspect of our time together point back to our lesson aim?