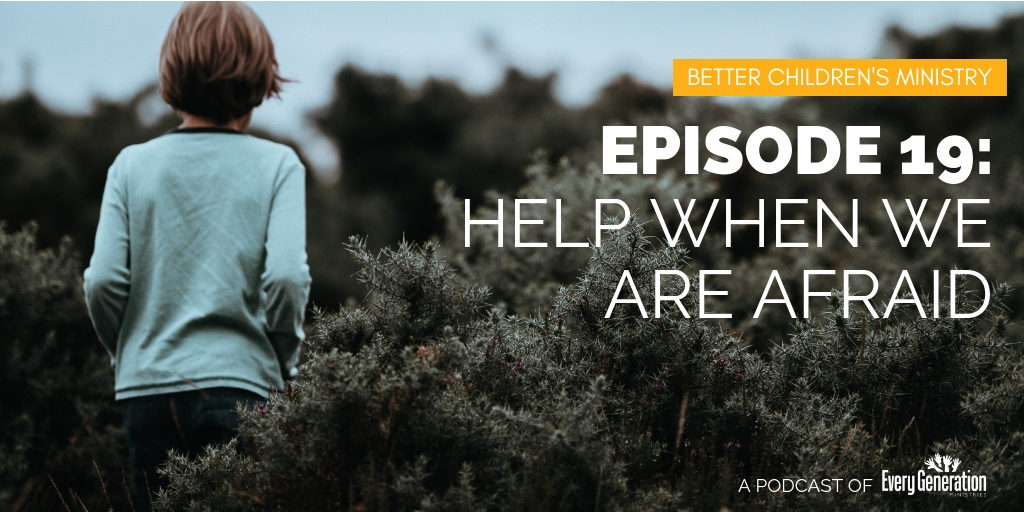 Podcast: Help When We Are Afraid

It's October, which means that a lot of kids in our churches will probably be trick-or-treating and dressing up in costumes. Around the time of Halloween and our fall celebrations, the topic of fear, or being afraid, comes up a lot. There's a lot of cultural expression around this time of year here in the U.S. that involves dressing up as something scary or wanting to scare people for fun.
But the reality of fear is about so much more than just October and Halloween. Fears don't always go away as we get older. All of us have experienced fear at some point, and the Bible has a lot to say about it.
In this episode of Better Children's Ministry, Tara Thomas and Kelli Johnson discuss how we as children's ministry leaders can comfort children who experience fear and model a godly response to fear in our own lives.
Highlights:
5:45 – How can we as adults help children feel safe to open up when they have fears?
8:44 – It it's important to the child, it's important to us
10:37 – How can we comfort a child who is experiencing fear when they're with us at church?
13:38 – There are different kinds of fear
15:30 – Scripture memorization as a response to fear
16:47 – Let the Lord speak into our fears
20:10 – What does the Bible say about responding to fear?
25:34 – Download a free Bible lesson on fear right now! (Click here)