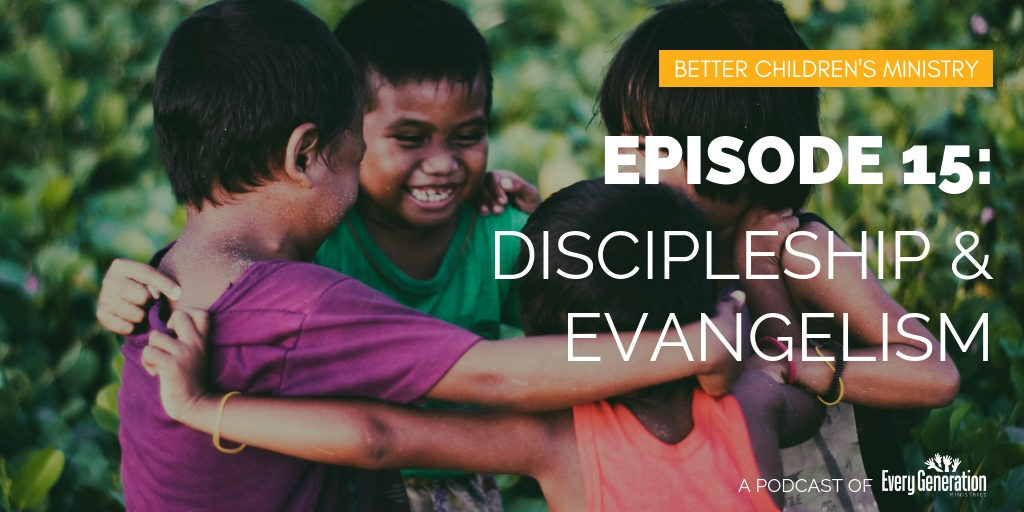 Podcast: Discipleship & Evangelism
Every Generation Ministries believes every child can experience the transformed life Jesus intends for them. That is why we help churches around the world disciple children using five principles from Deuteronomy 6.
We talk about discipleship a lot on this podcast because it's really at the core of why EGM exists. On this episode of "Better Children's Ministry," David Jesse and Daniel Watts talk about what discipleship is, what evangelism is, where those ideas come from, and why they're both important in children's ministry.
Highlights:
2:54 – What is discipleship?
4:17 – Are there differences between discipleship and evangelism?
5:39 – Discipleship and evangelism are not opposing ideas
7:35 – Focus on proclaiming Good News – to all children
9:13 – How do we develop a discipleship relationship with kids we see for 1 hour per week?
13:21 – Part of discipleship is modeling mistakes, humility, repentance and forgiveness