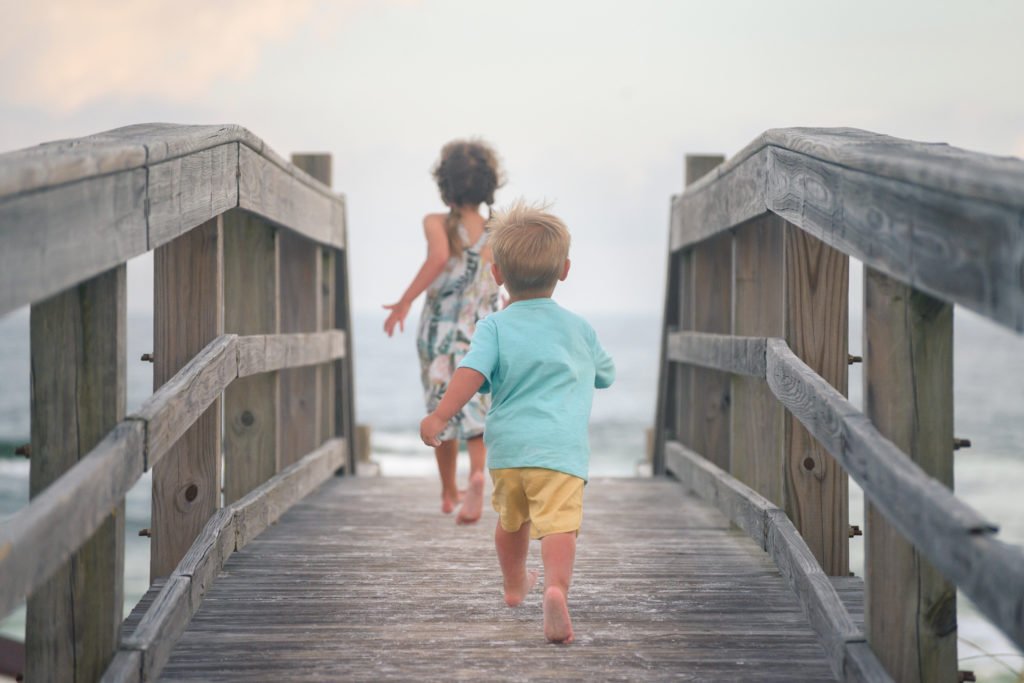 3 Ways to Make Sibling Rivalry Even Worse
Being aware of sibling rivalry is a crucial element in relational children's ministry and of course it is not something new.
When I was a young children's pastor, I met a couple with two children — a daughter and fun loving little boy. Their son reminded me of…me, when I was six. He was ornery; when he entered the room, the teachers would cringe a bit. Not as bad as when I was little, but close! His sister was a superstar; well spoken, great grades, right answers and the classic first child over-achiever. He was in her shadow, trying to keep up and feeling the rivalry.
In order to rival the attention she received, he was precocious. We worked hard to make him feel loved, appreciated and valued, apart from his wonderful sister. He responded, and although his behavior retained certain "entertaining" elements, he brought genuine joy to our ministry team.
Like I said, sibling rivalry is nothing new. A classic case occurs early in the Genesis 25:19 account of Esau and Jacob. Looking at this passage over the years, I have found a few keys to dealing with sibling rivalry, and a few ways to make things even worse:
1. Comparison
Comparing children to each other is not good. Esau was a hunter and Jacob was a quiet man who preferred to stay home (Genesis 25:27). Esau was a "hairy man," a kind of man's man. Jacob was smooth and fair-skinned (Genesis 27:11). Their differences were apparent, as is the case with all children. Comparing them, or allowing them to compare to each other inevitably leads to pride, insecurity and rivalry.
God has made each of us differently with unique personalities, looks, skills and talents. If a child struggles with comparing themselves to a sibling they perceive as "better," gently remind them of the truth that they are "fearfully and wonderfully made" (Psalm 139:13-14). Help children compare themselves to who God would have them to be. Help children be the best "them" that they can be and not compare themselves to others. Redirecting them in moments of contrast and comparison is essential. Focusing on being the best "you" in God's eyes is crucial.
2. Favoritism
Isaac and Rebekah, the parents, allowed favoritism to develop in their own hearts. Genesis 25:28 makes it clear that Isaac favored Esau, the eldest, and Rebekah loved Jacob. Isaac appeared to enjoy the game that Esau brought from the hunt and Esau was his eldest. In the world of parenting and children's ministry, there are always reasons to grant favored status. These can include gender, birth-order, personality, looks, common interest, pride, etc. And children know it. Allowing favoritism into your heart is sure to lead to sibling rivalries.
It can be tempting to show favoritism to the child who patiently listens, speaks politely or shows genuine interest in your words. But it is our responsibility to examine our hearts and ask God to impress upon us the truth that every child matters. Acknowledge what causes you to grant "favored child status." Favoring some over others is a reality, and you might as well admit it. Then you can take action to make adjustments in the manner in which you relate to all children. Begin by observing which children may need affirmation the most.
3. Approval
The birthright and blessing of the father was cherished in ancient times. The eldest son was to rule over the younger sibling as the patriarch of the family. It was this approval that Jacob wrested from Esau, first by buying Esau's birthright (Genesis 25:29-34) and then deceiving Isaac for the blessing (Genesis 27:40). Of course there are larger issues such as God's sovereign action and the prophetic words spoken at their birth (25:23); but the story does indicate Jacob's desire to have the approval and blessing of his father. His action makes him a rival to Esau and the rivalry focuses on approval.
You can battle against the need for approval by giving meaningful affirmation before they even look for it. Taking a proactive and genuine posture of affirmation can go a long way to avoid sibling rivalries before they start. I am not talking about trite positivism, but rather affirming a child's genuine God-given qualities. I have seen countless children, especially boys, respond to proactive meaningful affirmation resulting in genuine life change.
Remind children of their value in God's eyes
When I entered into sixth grade, I was a notorious character at my elementary school. I got in trouble all the time. I was funny, creatively ornery and had a reputation. Teachers dreaded me as a student. I was certainly not living up to the standards set by my siblings or their students for that matter. Then one year, I had Mr. Atkins as my teacher. On the first day of school, he called me to his desk and told me that he had read my "extensive" file. He then told me that he was glad to have me in his class, expecting me to be a great student and behave well. He gave me affirmation, no comparison, and I appeared to miraculously be given favored status. I never got in trouble again and God used Mr. Atkins to change my life trajectory.
Sibling rivalry is one of the many issues that children face, all around the world. Every Generation Ministries is giving children the opportunity to respond to God's Word in real life situations like a sibling rivalry. We are working to see children transformed in Christ through His Church. Join us!