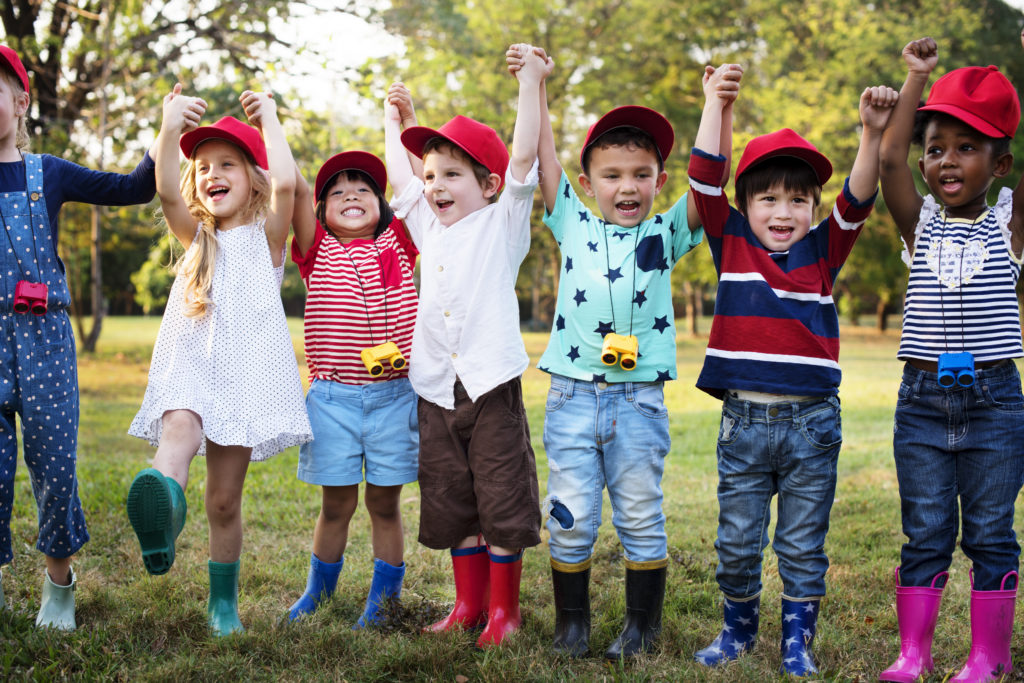 Maybe it Really Does Take a Village
In 1996, then First Lady Hillary Rodham-Clinton released a book entitled, It Takes A Village. This title was criticized for several reasons. Many people disagreed with the overall premise of the book, that the community is responsible for raising children collectively, not just each child's parents.
I was a part of that camp. I believed for years that the responsibility of children's discipleship lay squarely on the shoulders of parents. I based this conviction on my understanding of Deuteronomy 6.
But the more closely I looked at the passage, I found my position on this issue totally reversed.
I now believe that God's plan for the teaching and discipleship of children is dependent on the entire community of those who follow and obey Him. Let me explain.
The Greatest Commandment
The religious leaders of Jesus' day sought to trap Him into saying the wrong thing. One scribe asked Jesus what He believed to be the "greatest commandment." Jesus declared, "Love the LORD your God with all of your heart, and all of your soul, and all of your might." (Matthew 33:34-40)
Most of us know that Jesus was actually quoting Deuteronomy 6. In doing so, He was agreeing with what the religious leaders of Jesus' day had declared was the most important passage in the Hebrew Scriptures. What is often overlooked is who that passage is written to, and how Moses instructed Israel to apply that commandment:
"Hear, O Israel: The Lord our God, the Lord is one. Love the Lord your God with all your heart and with all your soul and with all your strength. These commandments that I give you today are to be on your hearts. Impress them on your children. Talk about them when you sit at home and when you walk along the road, when you lie down and when you get up." (Deuteronomy 6:4-7)
The Greatest Commandment was given to Israel – as a whole nation. No one would dispute that. But the disconnect happens when we see what comes after it.
Moses instructs God's people to pass on His commandments to the next generation. For some reason, I had always shifted my thinking over to parents at this point. But the text never once suggests that's what Moses was saying. He was instructing the nation. The command to "impress" these commandments on the children was given to the entire nation.
Jesus' Priority on Children
At another important moment in the Gospels (aren't they all important?), Jesus' disciples wanted to give priority to teaching adults over children. Jesus told them that His Kingdom was different:
Jesus said, "Let the little children come to me, and do not hinder them, for the kingdom of heaven belongs to such as these." (Matthew 19:14)
For a long time, I thought this wasn't much more than a nice bit of sentiment. Great idea. Jesus loves kids; we should too. But the more I've thought about it, the more I've seen that Jesus' declaration of The Greatest Commandment, and that His Kingdom is all about children, seem to be fully intertwined. It's as if Jesus is trying to tell us that His Kingdom is about obeying the words of Deuteronomy 6 and discipling our kids to do the same.
A Broken World
But why does children's discipleship take the whole community? In a perfect world, it would be the parent's primary responsibility to disciple their children. But we don't live in a perfect world. There are children whose parents aren't following Christ. There are children who don't even have parents. Who is going to disciple them? What about the single mom struggling to figure out which way is up? Or the grieving father whose wife just died from cancer? What about their kids?
Even the boys and girls being raised up by loving, godly parents benefit richly from the guidance, wisdom and mentoring of other adults in the Church. Believers old or young, single or married can and must participate in raising up the next generation of Christ followers.
Children's Discipleship Applies to Everyone
These aren't easy issues. They take grace and compassion and mercy. They require us to step out of our comfort zones and sacrifice our time and money and lives. When we make children's discipleship the sole responsibility of the parent, we are saying that obeying Deuteronomy 6 only applies to parents. We're also saying that the children who don't have parents who are willing or able to disciple them aren't welcome into the Kingdom of God.
Looking at ancient Israel, I can't help but wonder if they struggled with this idea as well. Just one generation after Moses gave them these instructions, the Bible says that the next generation didn't even know the LORD or what He'd done for Israel (Judges 2:10). May God mercifully help us not to make the same mistake.
Not everyone can directly disciple children, but all of us can be part of discipling them. If you're already a financial supporter of the work God is doing through EGM, we want to say, "Thank you!" If you're not, would you please take the time to prayerfully consider financially partnering with us as we seek ways to give children the chance to respond to God's Word in their real lives? Thank you!