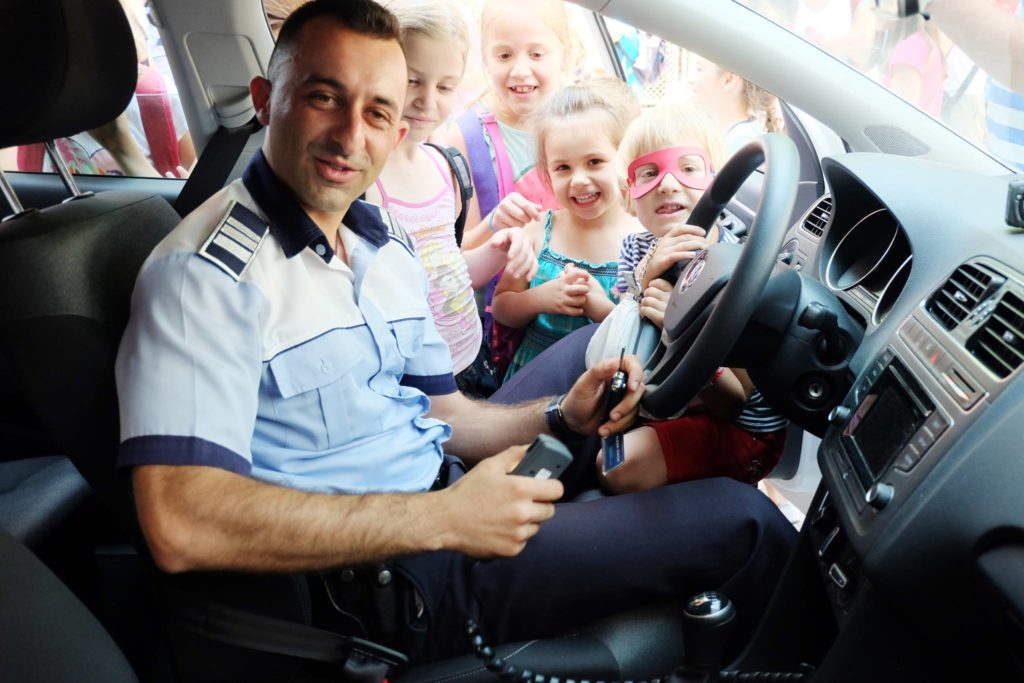 VBS in Romania: A Four-Wheel Adventure
Last week, my family and I had the privilege of participating with EGM-Romania in a Vacation Bible School (VBS) program they organized in partnership with the First Baptist Church in Manastur, Cluj. This was the 15th year of VBS at this church. The theme of the week was "Four-Wheel Adventures."
The purpose of each Bible lesson was to help boys and girls to feel Christ's love and the call to follow Him who is the WAY. It was a joy to see the 300 children discover what is the right WAY in life and decide to start, or continue, their faith journeys with Jesus.
A legacy of ministry to children
We were surprised and excited by the number of volunteers who signed up to serve the children participating in this adventure. There were 90 volunteers, most of them teenagers and youth who participated as children in the first years of Vacation Bible School at the church. They each have very fond memories of their time in children's ministry and were very excited to help build similar memories for those attending this year. We prayed that this week would have a significant impact in the lives of children participating, that God would use it to transform their lives and eternal destiny.
Each day the boys and girls were impacted by EGM's model of transformational ministry by:
participating in fun experiential activities that prepared their hearts for God's Word
hearing and seeing Bible stories that were presented in very creative and exciting ways
discussing what the teaching might mean for their real lives
responding to God's Word in tangible ways; and
experiencing the joy of very close and warm relationships with leaders and the other children in their groups.
Life with Jesus is a four-wheel adventure
Among many special guests, children welcomed a National Car Rally Champion who shared about his competition adventures, and also about his faith adventure. Florin Petrisor brought his rally car to VBS, and the children were so excited! Other guests included a police officer with a real traffic police car he showed the children. On top of the fun of checking out a real police car, the children remembered how important it is to follow instructions in both driving and in life, specifically when following Jesus.
We also discovered that when we're on the road, we have a responsibility towards other drivers and cars, especially when someone near us loses their way. The city fire fighter team stopped by to help children remember how important it is to act and help those that need to be saved.
EGM-Romania published this VBS material and distributed it to many churches in Romania to equip them with resource for reaching children in their communities with God's love and His life-transforming message. Many churches use the EGM material on their own as it was published, but 70 churches this year invited EGM to partner with them and organize the VBS together.
Please continue to pray for the thousands of children that will be exposed to the gospel this summer through this Vacation Bible School material and praise the Lord for all those who will start their faith journey or continue to commit to it during this time.