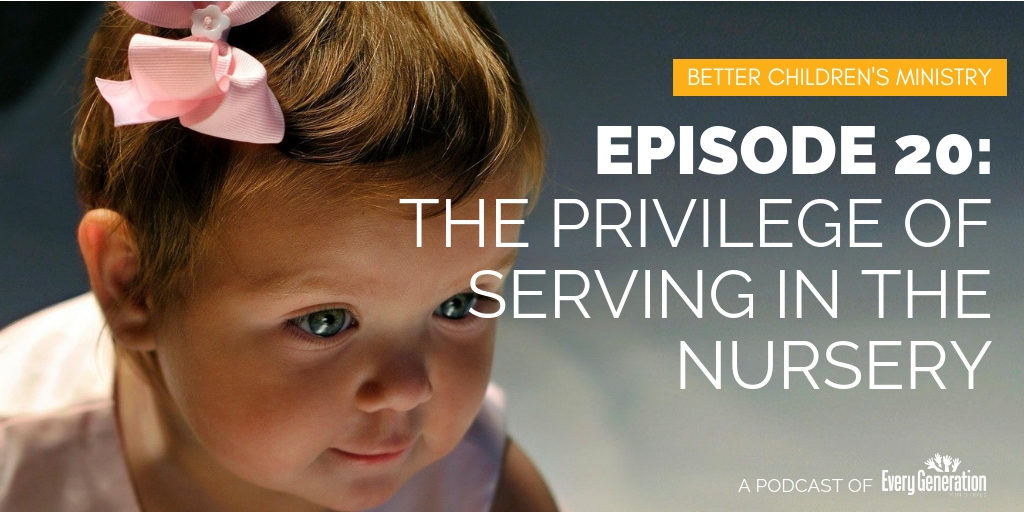 Podcast: Serving in the Nursery

There is a special honor that comes with ministering to boys and girls who aren't quite old enough to hear and respond to a Bible lesson – at least not in ways we can see. We are talking about infants and children in the church nursery. Jesus himself spent time blessing "little children" by picking them up and laying hands on them. The disciples seemed to think the world would not be changed by holding babies and squandering time with little children, but Jesus' reaction was different.
In this episode of "Better Children's Ministry," Tara Thomas and Kelli Johnson discuss the unique privilege of serving some of the most helpless among us by ministering in the church nursery. In God's Kingdom, power is shown in sacrifice. The last are first and the greatest are the least. We do important, impactful Kingdom work when we spend time holding babies.
Highlights:
3:30 – The joys of serving in the nursery
4:52 – What gifting is important for serving in the nursery?
6:17 – What does transformational ministry to babies look like?
8:05 – What does the Bible say about holding babies?
11:10 – Encouragement for those serving the babies of the family