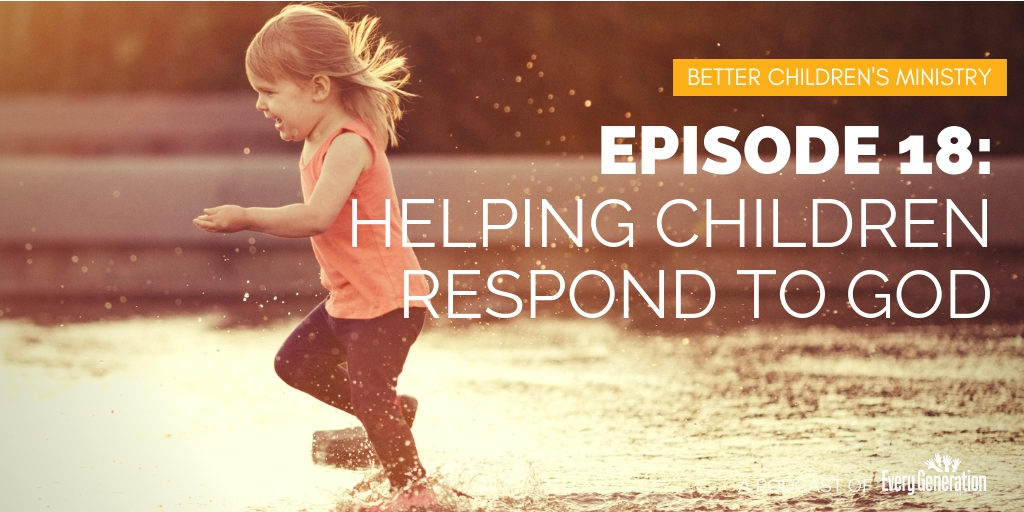 Podcast: Helping Children Respond to God
Every Generation Ministries believes every child can experience the transformed life Jesus intends for them. That is why we help churches give children opportunities to respond to God in their real lives.
The Word of God is intended to impact every single area of our lives. In Deuteronomy 6:4-9, part of the command from God is to practice the truths of God. For this reason, "response" is one of the five principles from this passage that EGM uses to help churches disciple children.
In this episode of "Better Children's Ministry," David Jesse and Tara Thomas discuss the practical ways we can encourage children to respond to God's Word in their real lives.
Highlights:
4:07 – The blessing of watching children respond to Bible truth
6:30 – Children do ministry too
8:55 – How can we facilitate opportunities for response?
11:49 – Hearing and obeying God's Word
13:04 – Response activity examples
14:44 – "You will be blessed if you do them."
15:36 – Encouragement as we help children respond to God
Need help developing a response activity for this week's Bible lesson?
Tara has offered to help you! Email her at tthomas@egmworld.org to discuss your upcoming lesson and work together to plan out a response activity. She's excited to lend a hand!
Download a FREE Bible lesson right now!
Want to look at a Bible lesson that follows the biblical principles of discipleship found in Deuteronomy 6? You can download one right now for FREE when you click here.