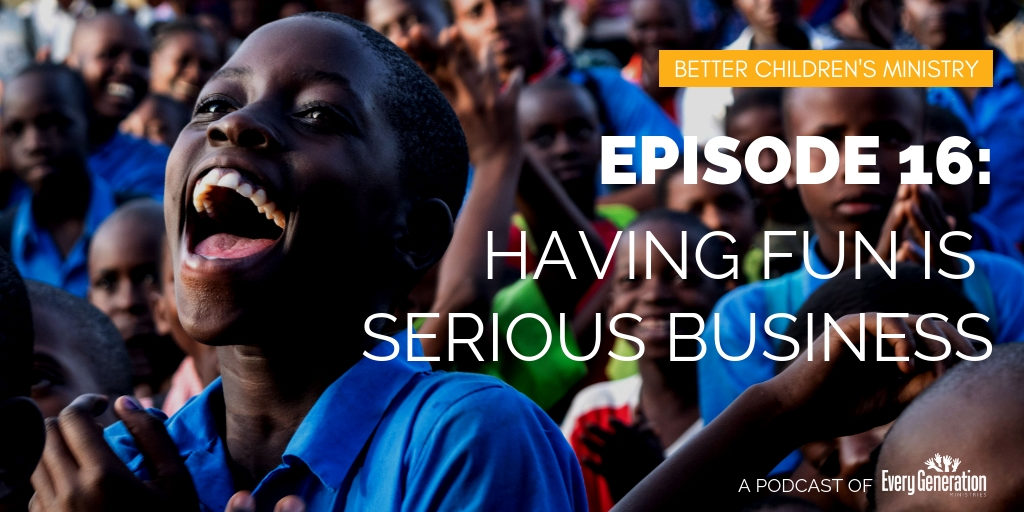 Podcast: Having Fun is Serious Business
A big part of helping children experience the transformed life Jesus intends for them is creating an environment at church where children want to be, and that means helping children have FUN. Although we don't want the whole point of church to be about entertainment, God's Word places a high priority on joy in the Christian life.
In this episode of "Better Children's Ministry," David Jesse and Daniel Watts talk about how "fun" can be different for different kids and how real fun in church is experiencing relationships and being known.
Highlights:
2:21 – Why is having fun and experiencing joy so important in children's ministry?
3:30 –  Flooding the church bathroom and refrigerator box tag
8:28 – The definition of "fun" is different for different kids
9:20 – How can we help make church a fun place for children?
10:50 – What does the Bible say about the value of having fun and experiencing joy?
14:18 – Real fun and joy in the church is having relationships and being known