Model Children's Worker Summit 2016
What happens when leaders are gathered together from Romania, Hungary, Ukraine, Poland, Latin America, Africa, Belarus and Egypt? We throw a Model Children's Worker leadership development summit.
Nearly 30 leaders from EGM's regional team and national ministry team partners will come together in Romania to work through the newly revised Model Children's Worker development program. Activities will include quality discussion time, training to equip children's workers serving in local churches, Bible studies, ministry reports from around the world and time spent in fellowship with one another.
God will use 30 leaders to equip 100's of children's workers, which will then provide life-changing ministry to more than 100,000 children.
The event is groundbreaking for EGM, as leaders will represent a variety of different cultures, speak many different languages and follow many unique customs. Fortunately, God can work with so many differences to bless children in each one of the countries listed above.
Leaders taking part in the Summit will be representing Romania, Hungary, Poland, Ukraine, Egypt, Uganda and Democratic Republic of Congo.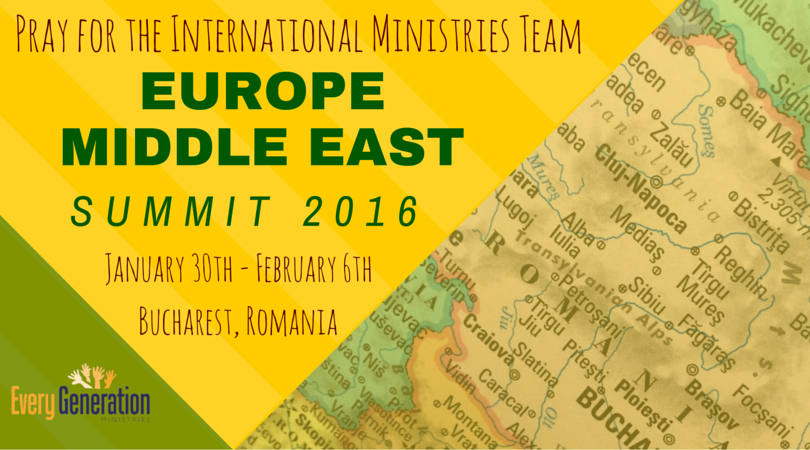 As preparations are finalized for the summit, would you please join us in prayer for all the individuals taking part in the conference? This is a big deal for the ministry and for all the churches that EGM serves. The topics discussed at this session will be shared with children's workers serving local churches in eight different countries. The amount of children blessed by children's workers in these countries will be countless.
Thank you for being a faithful and prayer supporter of Every Generation Ministries. Your support means everything to us. Blessings!