Welcome EGM's New President - Will Stevens
"I am excited and blessed to be called to serve the EGM community as its next President and join its Great Commission work: sharing the Good News of Jesus Christ with the world's children.  EGM's vision to help evangelize and make disciples in the 38 countries that represent 75% of the world's children truly glorifies God by serving His people, the Church. Since 1993, EGM has been used of God mightily and the ministry's fruits--past, present and future-- are evidence of the presence and superabundant power of the Spirit of God. I pray for a fresh anointing of the Lord's Spirit as we continue to sow, reap and harvest in the fields of the Lord."
Letter from the Board Chairman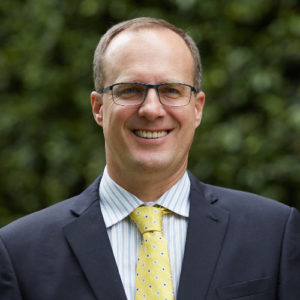 It is with great joy that we, the Board of Directors, announce that Will Stevens has accepted the call to serve as the new President of Every Generation Ministries.
Nearly seven years ago, God spoke to EGM's Board of Directors about His desire to see the ministry thrive for generations to come. We believe God's concern for children is unending, and that He desires EGM to continue pursuing its mission of transforming children in Christ through His Church. To plan for EGM's future, Daniel Watts asked the Board to create a Succession Planning Committee to begin the search for the next President of EGM.
The Board has worked to discern God's vision for who will drive the next season of EGM's ministry and to prepare wisely for a God-honoring leadership transition. God has made it very clear that He has called Will Stevens to serve as EGM's president.
After 20 years as a Wall Street sales and marketing executive, Will followed the Lord's call to Southwestern Baptist Theological Seminary, earning his Master of Divinity in Biblical Languages and Steward Leadership. Ordained to the ministry, Will is a frequent preacher at churches across the USA and abroad, and serves as an adjunct professor of Old Testament at Trinity College and Seminary in Manipur, India. Most recently, he served as Vice President of the UnityPoint Health Foundation in Central Illinois. Prior to that, Will was Chief Generosity Officer for WaterStone (Christian Community Foundation). Will and his wife Heather each lead Bible classes at Bethany Baptist Church in Peoria, Illinois. Their family includes their son Sam (7 years old), two adult sons, and Heather's mother Elizabeth. Will and his family are looking forward to relocating to the Temecula area and connecting with the EGM community.
The Board – as well as Daniel – anticipate this next season of ministry with great joy. Daniel is not going anywhere. He and the Board have sensed God leading him into a new ministry role. Daniel will focus on writing, speaking, and developing content to further EGM's mission. Both the Board and Daniel are excited about this and are as committed as ever to seeing God transform children in Christ through His Church.
We invite you to join us in praying for the next generation of EGM's leadership and God's continued work of transforming children in Christ through His Church.
In Christ,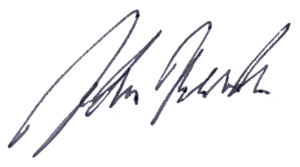 John Nicholas
Chairman of the Board of Directors
Daniel Watts, founding President of EGM, shares about the process of calling Will Stevens and how his role at EGM will shift.