Vision – Looking Back
Twenty-five years ago, my wife and I were preparing to move to Poland as missionaries to help churches develop a transformational ministry with children. We had no idea then that we were laying the groundwork for Every Generation Ministries. We read books about Poland and were tutored in Polish. We quickly realized that if we wanted to learn Polish, we had to be in Poland with Polish speakers. If we wanted to have a meaningful impact, we needed to learn their language and spend time with them. This is a crucial ministry principle. It is the basis for the incarnation of Christ and it is essential for effective ministry. It is also key for the vision and future of Every Generation Ministries. If you want to impact children, you need to be with them.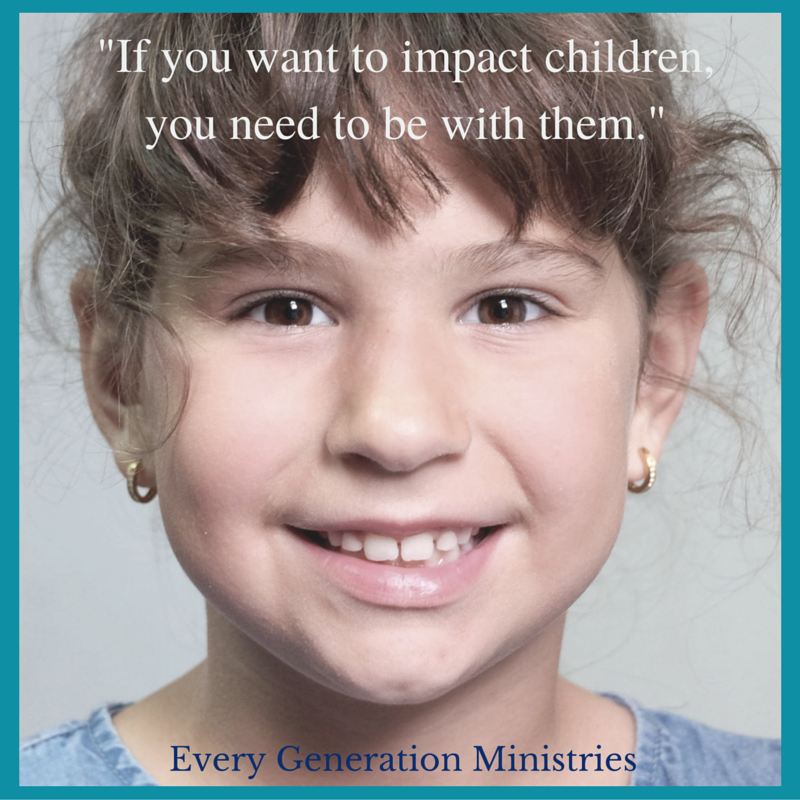 Vision – Fast Forward to Our Current Work
In 2014, the Board of Directors of Every Generation Ministries began thinking and praying about the future of the ministry. They were searching for God's vision in transforming children in Christ through His Church. The Board began to ponder: "Where are the children?"
There are 193 countries in the world, and 78% of all the world's children live in only 38 of those countries. Every Generation Ministries currently works in 13 of those 38 countries. After thinking and praying, the Board of Directors felt led by God to pursue new ministry work in 25 new countries by 2025.
Vision – Looking Ahead to 2025
We believe that by 2025, God would have Every Generation Ministries establish national ministry teams in all of the 38 countries where 78% of all the children in the world reside. These teams will be governed, staffed and funded by their national Christian communities. National ministry teams will develop a growing number of Model Children's Workers by providing innovative leadership development programs and high-quality, culturally relevant transformational Bible teaching resources.
The charts below shows the twenty-five countries that Every Generation Ministries would like to expand: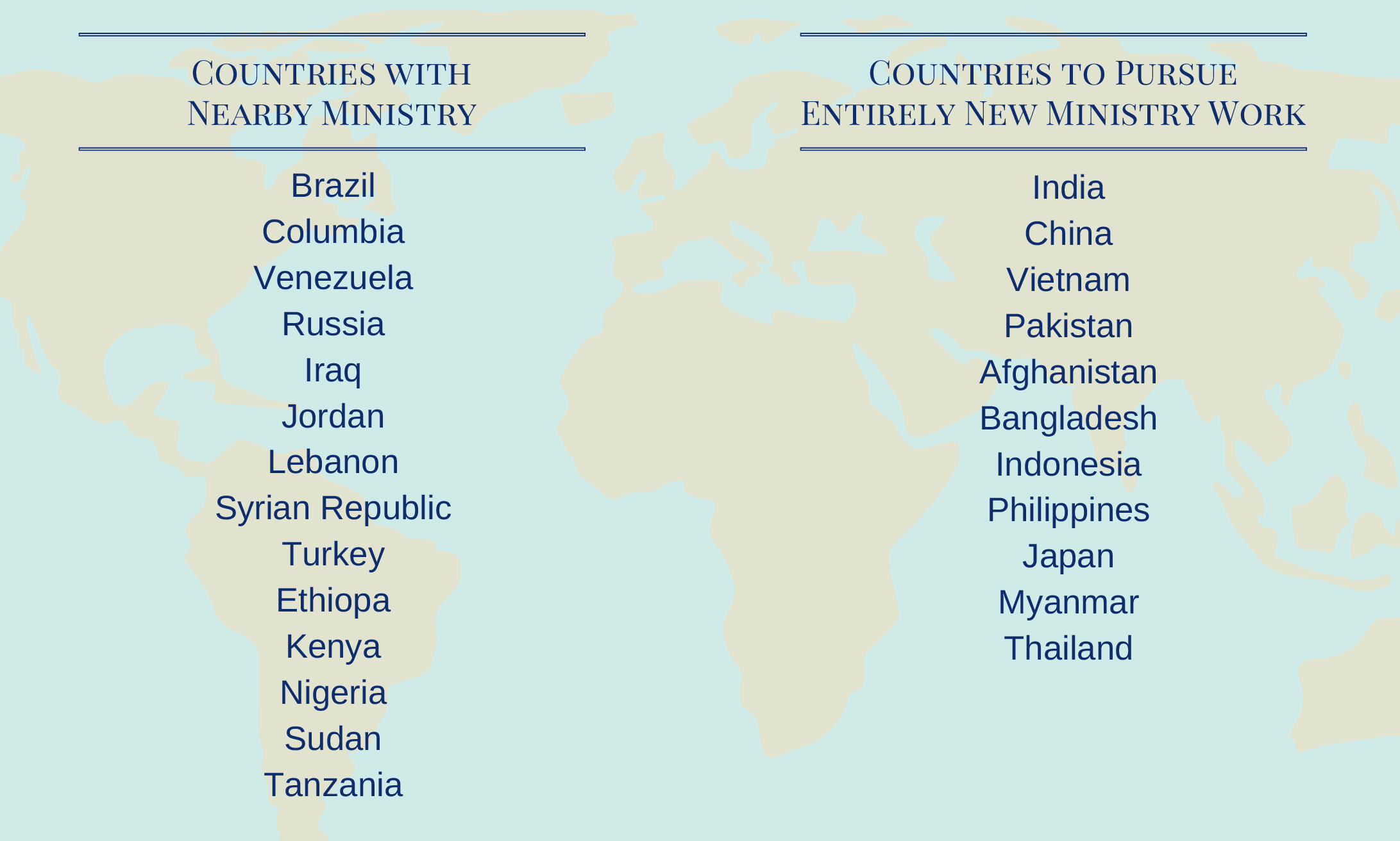 The Board of Directors of the ministry is prayerfully evaluating the expansion of the ministry, including: existing language resources, current staff capacity and the distinctive nature of each of these amazing countries. Most importantly, we are seeking God's guidance and calling. We have also been working very hard to bring our current ministries up to a higher level of effectiveness and fruitfulness before moving into new areas.
Would You Join the Vision?
Because you share God's love for children and His Church, I would like to ask that you join the leadership of our ministry in asking God for wisdom and direction. Please join me in praying for how you might be part of transforming children in Christ through His Church in these twenty-five countries.
Receive progress updates by signing up for the Every Generation Ministries
E-Newsletter at the bottom of this page under "Connect with EGM."
Also, check out the "Where We Work" page.