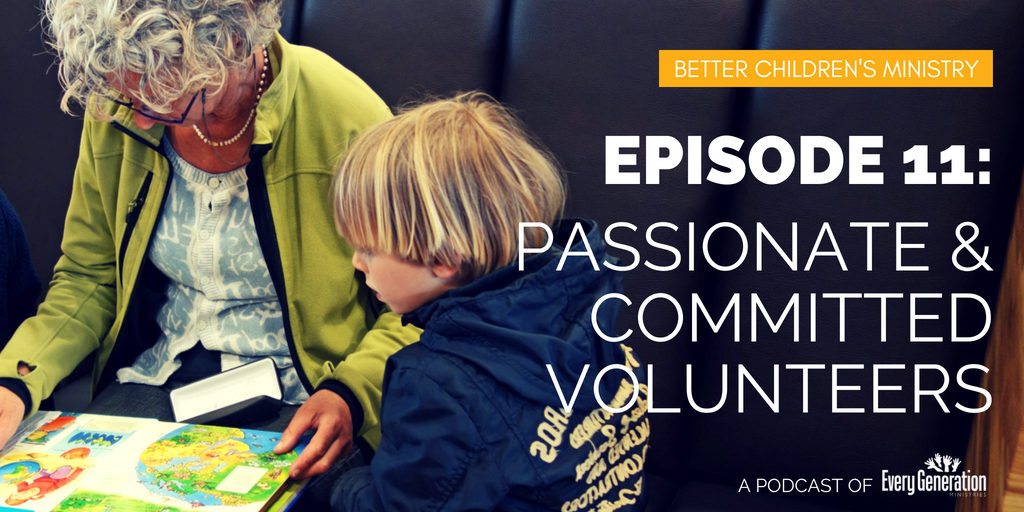 Podcast: Passionate & Committed Volunteers
A big responsibility within children's ministry is equipping and encouraging volunteers who are directly discipling boys and girls. On this episode of "Better Children's Ministry," David Jesse talks with Krysten Norkaitis, EGM's Leadership Developer, about some of the most effective strategies for training volunteers and encouraging them in their own spiritual lives.
Krysten shares about the impact that simple acts of love and kindness can have on a child's spiritual growth and how the most important qualification for any KidMin participant is their love for God and for children.
Are you feeling stuck?
The leaders at Every Generation Ministries have over a century's worth of collective experience ministering to children and leading ministry in their churches. Don't hesitate to reach out to us! You can email info@egmworld.org and we will connect you with one of our gifted leaders who can offer support.
Highlights:
0:50 – Getting a little too creative with the Creation story
6:05 – What it takes to be involved in children's ministry
8:30 – The impact of Mr. Dennis
10:00 – There's nothing more important than love
11:30 – Reminding them how important the work is
14:08 – What does God's Word say about equipping volunteers?
16:49 – Tips to Pastors/Directors
19:33 – Tips for volunteers