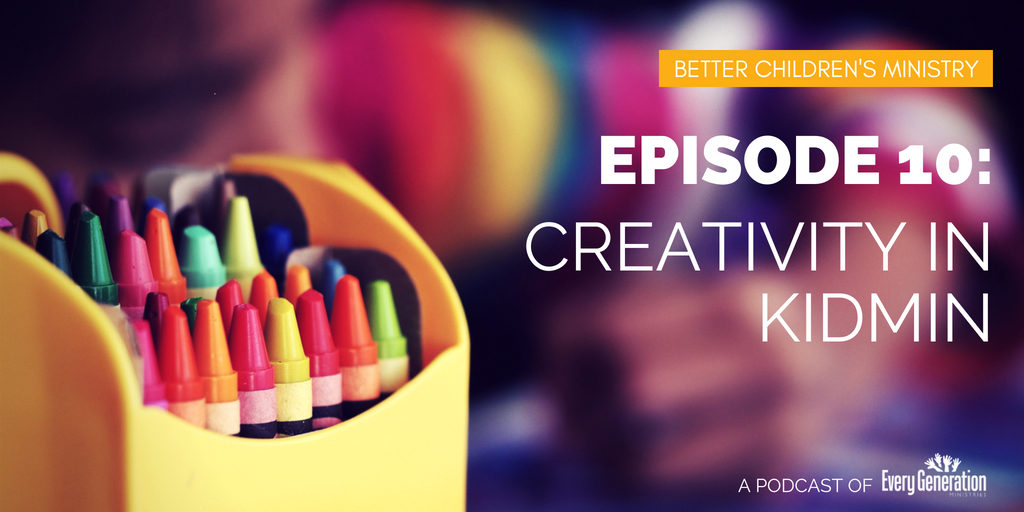 Podcast: Creativity in KidMin
Creativity can be a scary concept for some of us. Many people don't feel equipped to teach children because they don't feel like they're creative people. On this episode of "Better Children's Ministry," Krysten Norkaitis chats with David Jesse about what being creative really means.
Spoiler alert: you don't have to be a Pinterest celebrity to help children respond to God's Word! We are all creative because we are made in the image of our Creator. We hope this episode offers encouragement to anyone who loves children and might be a little intimidated by creativity.
Highlights:
4:20 – That 8 year old in your class might grow up to be in your shoes
6:20 – What's the worst way to teach the Bible to children?
7:59 – Common misunderstandings of creativity
8:28 – An exercise for cultivating creativity
12:33 – What does God's Word say?
13:39 – Why is being creative so intimidating?
15:28 – Practical tips for teaching the Bible creatively
18:05 – Encouragement for the discouraged