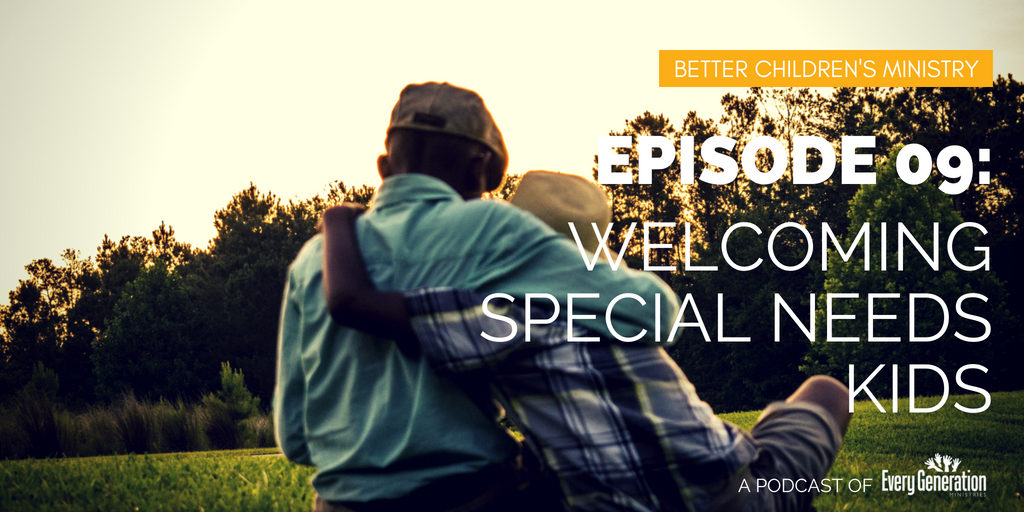 Podcast: Welcoming Special Needs Kids
As Vacation Bible School season continues, David Jesse sat down with Tara Thomas to talk about her experience serving in VBS this year. Tara's church designed a VBS program with differently-abled children in mind.
A recent study by the National Survey of Children's Health reported that special needs kids — children with Autism, ADD/ADHD, learning disabilities or behavior disorders — are more likely to never attend religious worship services than children without those conditions.
In this episode, David and Tara talk about the inherent value of every person created in the image of God and what a blessing it has been for her church to minister to special needs kids and families in the local community. Tara offers encouragement to children's ministry leaders – or anyone, really – who wants to create a welcoming environment at church for people with special needs.
Need a practical resource for making church more accessible to differently-abled people? Check out Joni and Friends.
Highlights
3:19 – VBS looks a little different at Tara's church
7:03 – Why are some families with special needs children reluctant to come to church?
10:42 – Immeasurable joys
13:53 – Welcome partners in the life of the church
15:52 – A wake-up call and an opportunity
17:43 – We have a gift from God coming into our churches
19:27 – God equips the called