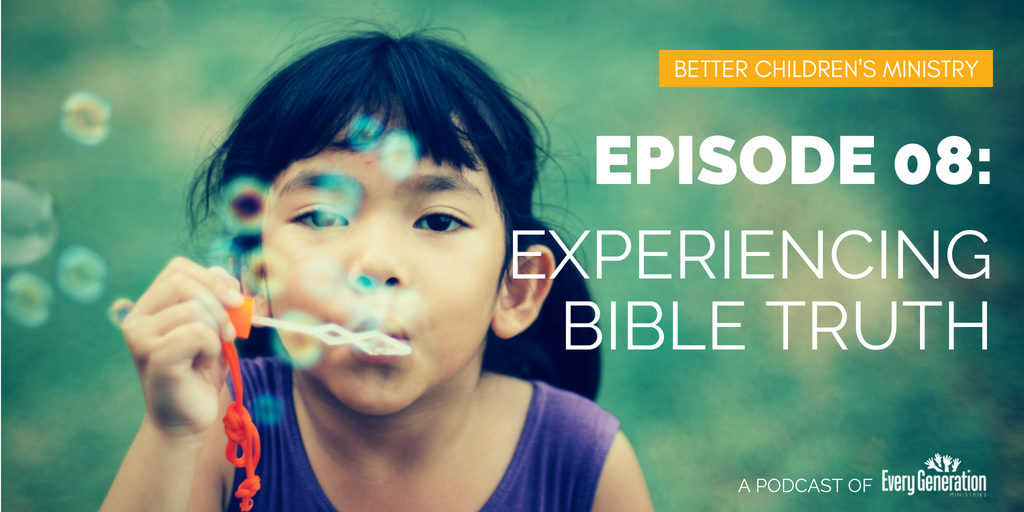 Podcast: Experiencing Bible Truth
Experiential teaching means helping children experience the feelings associated with a Bible truth. It is not a method invented by EGM. In fact, it is modeled by Jesus himself and takes its cues from Deuteronomy 6. In this episode of "Better Children's Ministry," David Jesse and Daniel Watts talk about why experiential teaching is a crucial element of ministry when our goal is life transformation.
Need help developing an experiential activity for this week's Bible lesson?
Daniel LOVES working with children's ministry leader's to come up with activities that work for the Bible story they're teaching this coming Sunday. He has invited everyone to email him at dwatts@egmworld.org if you're in need of an idea. Our goal is to FLOOD his inbox, so don't hesitate to reach out!
Download a FREE Bible lesson right now!
Want to look at a Bible lesson that follows the biblical principles of discipleship found in Deuteronomy 6? You can download one right now for FREE at https://egmworld.org/bible-study-for-kids/
Highlights:
1:12 – The "them" in "Talk About Them" is really important
3:13 – Creating an experiential activity
7:14 – There's 500 children in Chile who think Americans hold their chairs during church
10:44 – Experiential activities in the EGM office
14:00 – Bringing the everyday experiences of life into Sunday morning
16:12 – This isn't a teaching method invented by EGM
18:52 – Encouragement for the discouraged