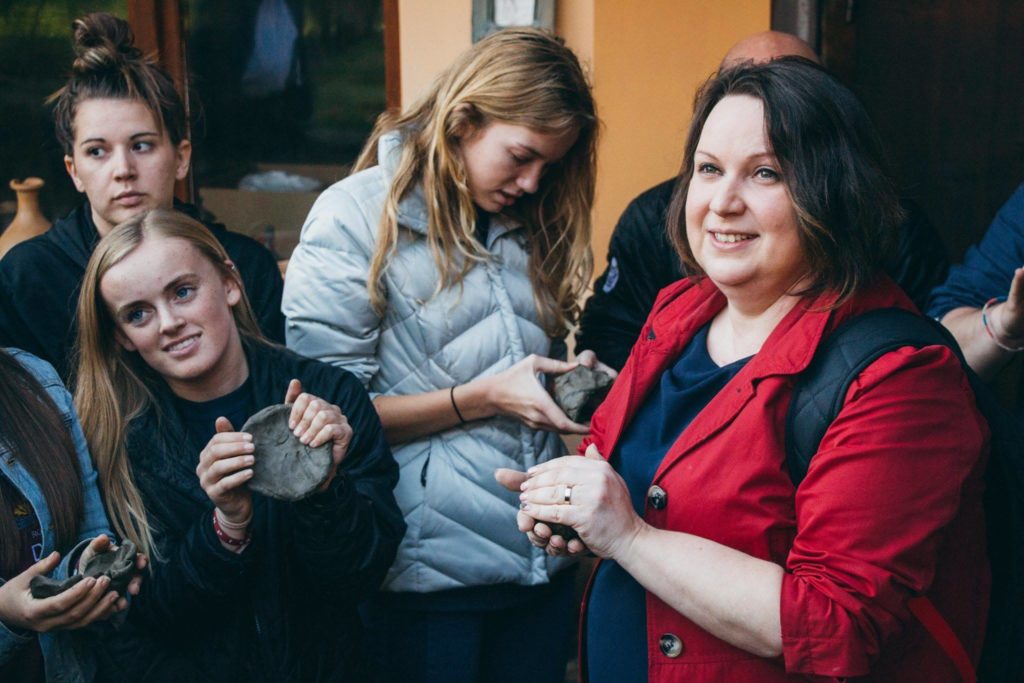 Being Shaped by the Potter's Hand
I recently was reminded of the story of the great Potter, and how we are all in the Potter's workshop. We are on His wheel, being shaped into His great image. The vessel is being transformed into something glorious for His use.
On a recent short-term missions trip to Romania, I was reminded how God takes our brokenness and transforms it into beauty; how God is like an artist Who uses the worst resources to shape into something beautiful – a masterpiece. I realized with much humility that the story is not about the clay. It is all about the Potter; not about me; not about the short-term ministry team – but all about God.
For two weeks in April, I had the blessing to see the Potter at work, to spend time in His workshop, to pour water on the hardened hearts, and in the meantime realized that we ourselves were in His hands too; shaped and molded after His divine plan. It was a blessing to see how God used the Overflow Youth Ministry Team from Grace Fellowship Church in Costa Mesa, California, together with the Maranatha Church volunteer team from Baia Mare, Romania as tools to help shape His precious vessels.
With joy, I admired watching the two teams become one in the hand of the Potter; how their hearts were knitted together for the same cause – to see children's lives transformed in Christ through His Church.
We had an unimaginable opportunity to introduce Christ to more than 400 children. Five different public schools invited us to hold a day-long Vacation Bible School. We were amazed by the warm welcome of teachers, directors, inspectors and in one case, even the mayor came to greet us. Many of the school teachers also participated in the VBS program. Some expressed that they had never seen anything like this. One teacher even stated that she did not recognize the kids that she works with every day: she saw so much engagement and excitement. In one of the schools the team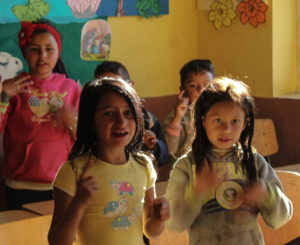 s visited, the school psychologist said, "You have no idea how much we needed this. Seeing the effect of a different approach to teaching shows the students the real needs with solutions." She asked us for a copy of the materials we presented and is eager to connect with EGM-Romania for additional resources.
When the kids were asked about their VBS experience, they eagerly expressed their excitement about the Bible lessons, activities, games and crafts. One child said, "There was something different with these people who visited us. They were so kind and friendly. They showed us so much love."
A great blessing is that this ministry work will continue, as the Maranatha Church will follow up with these children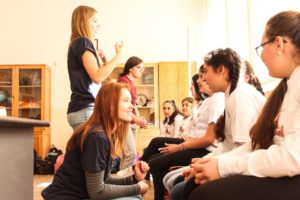 and teachers by inviting them to participate in future camps and VBS events. We pray that God uses the time that these children were on the great Potter's wheel; for each of the children to come closer to Jesus and to become His disciples.
Two teams, 30 volunteers, over 400 kids, and 5 schools…Yet each and every one in the hand of the same Potter. At the end, we looked back on the fingerprints we left on each other's lives, on children's lives and even those that God left on our own lives. And we said with a thankful heart that our life was shaped during this time, after His own image.
If you are interersted in a short term missions trip with Every Generation Ministries,
please contact Tara Thomas at (951) 587-3825, ext. 715