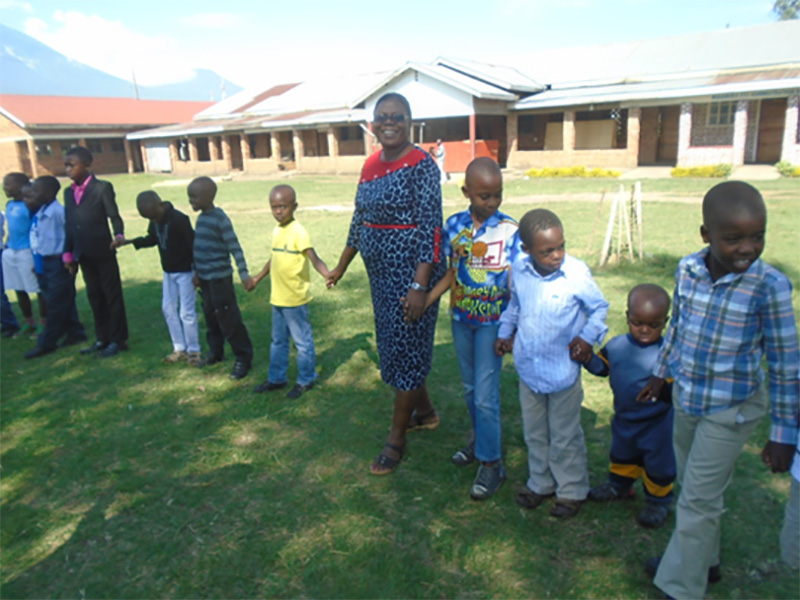 When One Becomes Two Becomes Four…
My name is Sarah, and I am the Children's pastor at Gaba Community Church in Uganda. I love children and I am always happy to see them grow into mature Christians.
As the Chairperson of the EGM-Uganda Board, I look forward to seeing EGM expand throughout our country. At our church, we offer a school outreach program throughout the week. This provides a Christian environment where children can experience positive transformation. I trained a group of 25 teachers using the Model Children's Worker program. Together, we reach out to four schools in the local area.
Many children in these schools do not attend any church on Sunday, so this program has given them an opportunity to study the Bible and to be transformed in Christ.
Last year, 94 children began a new life in Jesus Christ!
There is a group of five Sunday school teachers who are developing, writing, editing and printing Sunday lessons for the Model Children's Worker program. We have already printed a two-year curriculum, and are currently working on year three.
A team of four committed Sunday school teachers have been trained and will work alongside me in planning and organizing future Model Children's Worker trainings. Last year, we had two major training courses. Twenty-seven teachers in the Mpigi District and 23 teachers in the Pader district are being trained and equipped. We will have follow-up training this year.
We are working alongside three churches in our community to help develop their monthly lessons. One of the church administrators testified that since their training, the children's ministry in her church now includes evangelizing and discipling children. She said that before the training, Sunday school classes mainly consisted of singing songs, because the leaders didn't know what to do.
EGM-Uganda plans and organizes Holiday Bible camps each year. Last August, we had a camp for children ages three to eight years old. For three days, 227 children attended, and 54 of them began a new life in Christ. Last December, we had a four-day boarding camp for children ages nine to thirteen years old, where 329 children attended, and 72 of them began a new life in Christ. We look forward to doing this again in 2017.
I really thank God for the support and heart of EGM to see children in Uganda transformed in Christ through His Church. God bless you all.

By Sarah Zawedde, Chairperson, EGM-Uganda Board of Directors