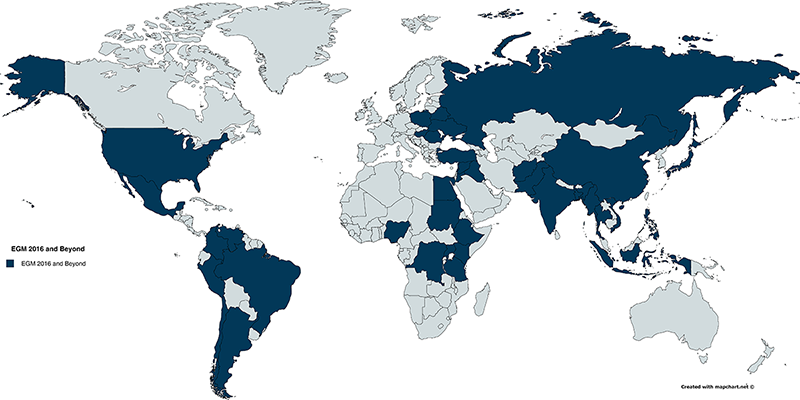 Chosen to Build the Dwelling Place of God
Bezalel and Oholiab walked out of Moses' tent, and nearly collapsed out of fear and exhaustion. Words could never express what had just taken place. And what they had been instructed to do.
Earlier that day, they'd been summoned by their new leader. This man was to be respected – even feared. He glowed from the presence of YHWH. One couldn't speak to Moses without his face being covered with a veil. That alone would cause them trepidation before entering his presence.
But Moses had specifically welcomed them into his tent and told them the unbelievable: YHWH had chosen them to build His tabernacle; His dwelling place on Earth. YHWH had informed Moses that He had been preparing them their whole lives to build His throne; His throne room; His House that would rest amidst His covenant people. And even more shockingly, He had placed his very Spirit within them to accomplish this monumental task.
And to think… less than a year earlier, they'd been slaves in Egypt.
What was it like to have heard this news? Can you even imagine it?
The LORD said to Moses, "See, I have called by name Bezalel the son of Uri, son of Hur, of the tribe of Judah, and I have filled him with the Spirit of God, with ability and intelligence, with knowledge and all craftsmanship, to devise artistic designs, to work in gold, silver, and bronze, in cutting stones for setting, and in carving wood, to work in every craft. And behold, I have appointed with him Oholiab, the son of Ahisamach, of the tribe of Dan." – Exodus 31:1-6a ESV
I can only think that they questioned everything they heard from Moses. How could a couple of slaves who had been forced into the service of the Pharaoh, now become the craftsmen who would build the dwelling place of God on Earth?
We don't know much about these two. We don't know how old they were or if they were married or had children.
All that Scripture tells us is that God had prepared them for the task, and filled them with His Spirit.
I understand, to an extent, what Bezalel and Oholiab must have felt like. It's been a bit overwhelming moving into my new position as Ministry Advancement Coordinator at EGM. EGM is an amazing ministry serving in 13 countries. God has truly touched countless children over the past 25 years. But now, we're heeding the call of God to expand into 25 more countries in the next ten years. It's a monumental task. One that seems too big to even begin. Yet, God has brought an amazing and gifted staff and Board of Directors together, at this specific moment. He's prepared each of us for our individual roles. And we pray that His Spirit will guide our decisions and our hands as we build His Kingdom.
There are a few real-world lessons we can learn from this story. First, if you're living in your own "Egypt," you can trust that God is preparing you to build His Kingdom. Second, if you've been called into a task that is beyond your wildest dreams, you can trust that He's already prepared you for that task. Now, your responsibility is to do the work as the Spirit leads you.
We thank God for your partnership with us and for how He is preparing and using you to help build His Kingdom through Every Generation Ministries.

By David Jesse, Ministry Advancement Officer

For additional encouragement, like us on Facebook!