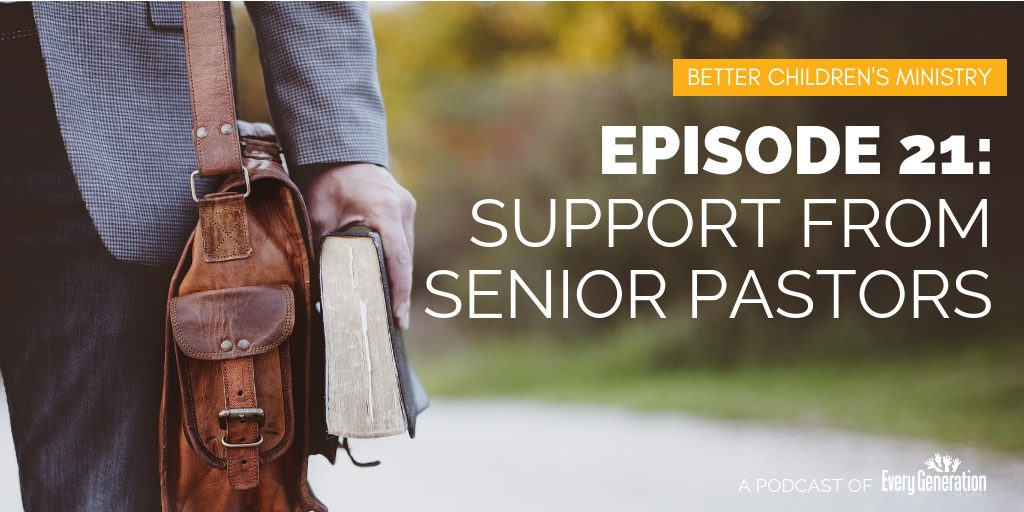 Podcast: Support From Senior Pastors

Many children's ministry leaders express a desire to have a better relationship with their senior pastors and senior leadership. On this episode of "Better Children's Ministry," Kelli Johnson and Tara Thomas talk with Jed Manimtim, Executive Pastor at Sunridge Community Church in Temecula, about both sides of this very important relationship. Jed and Tara share about how pastors and children's ministry leaders can encourage each other and work together to disciple children.
Highlights:
5:20 – The value of children's ministry in the life of a church
9:27 – How can senior leadership support children's ministry?
13:48 – Our relationships with church leaders have layers
14:46 – How can pastors empower and encourage KidMin leaders?
16:24 – How can children's ministry leaders encourage their pastors?
19:16 – Relating to our pastors when there is no problem that needs solving
20:15 – What does God's Word say about children's ministry?
24:09 – Equipping parents together
27:18 – A prayer from Tara