Dear Friend,
Five years ago, God spoke to our Board of Directors about His desire to see Every Generation Ministries continue its mission of transforming children in Christ for generations to come. We believe God's concern for children never ends and He desires EGM to be a multi-generational ministry. In order to plan for EGM's future, Daniel asked the Board to create a Succession Planning Committee of which Daniel is part.
The purpose of the succession planning process is to discern God's vision for who will drive the next season of EGM's ministry, and to prepare wisely for a God­honoring leadership transition. The Board and this Committee are confident that God already has in mind new leaders to steward EGM well into the future, including a new President. The Succession Planning Committee has been working for months and has identified a search firm to work with EGM to call a new President. The formal search process will begin in January 2019.
With that said, Daniel is not going anywhere. Daniel and the Board of Directors have sensed God's leading into a new season. Daniel will transition into a role with EGM where he will focus on writing, speaking and developing content to further EGM's mission. Both the Board and Daniel are excited about this and are as committed as ever to seeing God transform children in Christ through His Church.
While we are still in the beginning stages of this leadership transition, it is significant, so we wanted you to be aware. For more information, please visit the EGM website at www.egmworld.org. We will continue to keep you posted as God leads us into this exciting new season of ministry.
We invite you to join us in praying for the next generation of EGM's leadership and God's continued work of transforming children in Christ through His Church.
In Christ,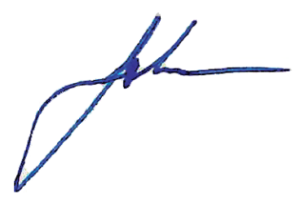 John T. Cooke
Chairman of the Board of Directors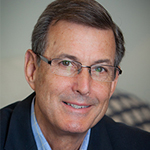 Why is this leadership transition occurring now?
God has given EGM a big vision to develop ministry work in 38 countries, where over 75% of all the world's children live. We currently have work in 14 countries. God's concern for those children does not end with this generation, meaning EGM will continue pursuing God's vision into the next generations. As God's vision for the ministry was unfolding, God began tugging at Daniel's heart to focus more on creating teaching materials, developing children's ministry leaders and building out more of the ministry values and biblical principles that make EGM so unique.
How prepared is EGM for this transition?
During the last three years, a Management Team has been created with five gifted leaders overseeing the daily operations of the ministry. At the same time, the Board of Directors has further embraced God's vision for EGM and their sense of ministry ownership. Finally, the finances of the ministry have never been better.
All these factors have been woven together by God to lead the Board of Directors, including Daniel and staff, to see that this is actually the perfect time for a leadership transition and succession process.
What is the process for choosing a new President for Every Generation Ministries?
The Board of Directors has created a Succession Committee. That committee is led by Rick Fortier. Rick has been involved with EGM since its founding. He has served on the Board of Directors and has extensive ministry experience with EGM overseas, particularly in Latin America. Rick is leading the team that is overseeing the entire succession process including the call of a new President, the selection of a search firm, communication and the entire on-boarding process for the new President. The team is also working to oversee Daniel's transition into a new role with EGM.
Who is on the actual search team?
A smaller search team is being led by Board member Jim Gustafson to find the next President of EGM. The search team has engaged Neal Joseph of Slingshot Group to point the search for Daniel's successor. Slingshot Group is a full service executive search firm focused on helping churches and Christian nonprofits find great pastors and leaders. Over the past 11+ years, they have completed more than 1200 successful searches for organizations around the world, large and small. To learn more, go to www.slingshotnonprofit.org.
The search and calling process is thorough and one that has been used extensively by EGM around the world. The search process will include several EGM Board members including Daniel, key EGM supporters, church leaders and Management Team members. At the end of the search process, a candidate will be selected by the Board of Directors to serve as the new President of Every Generation Ministries.
Who will be making the final decision?
The final decision regarding the new President will be made by the entire Board of Directors at the end of a thorough process. We would ask that you join us in praying for the Holy Spirit to superintend that process leading the Board and candidate to the same place of calling.
How does the staff feel about the transition?
While the staff has enjoyed working with Daniel for several years, there is a sense of excitement and enthusiasm about the future of the ministry. The staff realizes that God founded and led the ministry to this place and will continue to do so into the future.
How will the transition affect EGM?
The Board of Directors and Daniel have been working for several years to position EGM for this transition. The focus of the ministry has always been on God's concern for children. Those involved with EGM share God's desire to see children have a life changing relationship with Him, through Jesus Christ. EGM staff and supporters share a great love for the church and share God's desire to see churches have a transformational children's ministry.
The development of new, younger leadership has already begun and it seems so clear that this transition of leadership is God's next step. We can thank God that He is already developing the next generation of leaders and ask that He lead EGM to the next President.
How long will Daniel continue serving as the President of EGM?
Daniel will serve as the President of EGM until the transition to a new President is completed. He will certainly serve until a new President begins serving. Part of the succession planning will include a time of transition between leaders. This will depend on the candidate and how God leads in the actual "passing of the baton."
What will Daniel be doing in the future?
Daniel will be serving as the Director of the EGM Institute. As its only employee, Daniel will be creating materials, writing and teaching on the biblical principles and distinctives that have been at the core of EGM's ministry development. These are the fruit of thirty-five years of ministry experience. They will benefit the large body of Christ and only enhance EGM's work around the world. Daniel will still serve with EGM, but no longer be involved in leading, managing and daily oversight of EGM.
Jim Gustafson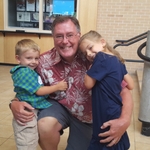 Jim is retired medical device senior executive with more than 30 years of success bringing medical devices from bench to bedside in both the U.S. and internationally.  Jim and his wife Lori have been married for 35 years, and have two grown children. They currently attend Voyagers Bible Church in Irvine, CA.   Jim is an experience Bible teacher, preacher, and lay church leader.  While living in Minnesota, he served on the Board of Elders of Grace Church Roseville for 15 years, 7 of those as Chairman.
Rick Fortier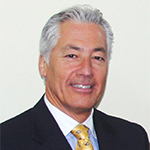 Rick was born in Chile and moved to the U.S. in 1971 and has resided in Newport Beach since the late seventies. After receiving a business and a law degree, Rick commenced his professional career working for Oasis Petroleum as an oil trader. In 1987, he founded Bravo Energy Trading N.A. in Long Beach, California. Over the next 25 years, the company expanded to Chile, Argentina and Mexico. Rick is married to Gaile and together they have 4 boys: Ross, Chance, Carter and Will. The family has been involved with EGM since its beginning. During this time, Rick has traveled with EGM on several occasions to Chile, Argentina, Mexico and Peru where he has participated in teacher training conferences. Rick served on the founding board of EGM-Chile and EGM-Argentina.  Most recently, Rick served 6 years on the EGM Board of Directors, three of those years as President of the Board.
Tom Wilson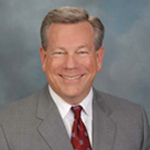 Tom has been married to his wife, Nancy, for over 40 years. They have two children, as well as four grandchildren. They attend Grace Fellowship Church in Costa mesa, CA.  He was on the first Board of Directors of Every Generation Ministries when it was founded, and recentely returned to serve on the Board of Diretors. Tom became a full time professor at the Crowell School of Business at Biola University in 2012. He came to the university with over 35 years of experience as a trial attorney, during which time he handled major cases on behalf of the business community in the fields of securities fraud, director and officer claims, product design, healthcare and railroad law. During his career, he was honored as one of The Ten Most Dependable™ Litigation Attorneys in California as published in Forbes Magazine (2008), and a Super Lawyer of Southern California as published in the New York Times and Los Angeles Magazine (2007). In 2008, he was selected by his peers as one of the top five percent of attorneys in the United States specializing in business litigation, as published in Super Lawyers, Corporate Counsel Edition.
Ryan Callaghan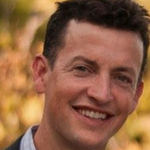 Ryan is a managing director at Silfra Capital, a private equity firm focused on acquiring middle market businesses. Prior to joining Silfra, Ryan was a partner at TGV Partners for seven years. At TGV Ryan focused on acquiring and operating branded consumer products and manufacturing businesses by advising and empowering senior management teams or assuming a management role himself.  Ryan began his career as an investment professional at Donaldson, Lufkin & Jenrette and then The Carlyle Group.  In 2004, Ryan took a break from his career in finance to join the staff at Every Generation Ministries as Director of Operations and Development.  Ryan worked with Daniel Watts and the EGM team for several years to wisely steward the rapidly growing group of donors, staff and international ministries God entrusted to EGM.  Ryan lives in Newport Beach with his wife Kelly (who was baptized by Daniel Watts as a little girl in his Mariners Church Children's Ministry) and their four children.  Together, Ryan and Kelly founded and currently pastor a local house church movement.
Daniel Watts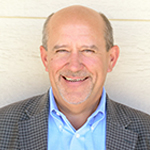 Daniel Watts is the President of Every Generation Ministries. Since 1993, EGM has worked with local churches to launch and develop a church-based ministry to children and families. Daniel founded the first EGM National Ministry Team in Poland in 1993. From those small beginnings in Poland, EGM has grown to serve in twelve countries on three continents. EGM National Ministry Teams provide innovative leadership development training for children's workers. EGM also provides national Christian workers with the finest quality Bible teaching resource materials to use in teaching children. In 2001, Daniel relocated to the United States to establish the first EGM presence in the U.S. In addition to developing EGM's infrastructure and funding resources, Daniel oversees the expansion of the ministry into new regions of the world including Asia and Africa.
Prior to founding EGM, Daniel served for ten years as the Children's Pastor at Mariners Church in Newport Beach, California. He has a Bachelors Degree in Physics from California State University in Long Beach and a Masters of Divinity from Fuller Theological Seminary. Daniel and his wife Marla have two grown children and reside in Temecula, California.
Jan Kraushaar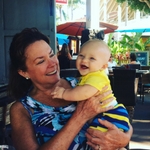 Jan has always loved children. She began volunteering for EGM in 2004 and has collaborated with Daniel Watts on a multitude of leadership development and Bible curriculum projects, including EGM's Internet Curriculum Initiative, Titus Project and Model Children's Worker curriculum. Jan has worked in Children's Ministry at Voyager's Church for 37 years. After her first short-term mission trip to Egypt with EGM, God expanded Jan's lifelong passion for children in her community into a deep love for children around the world. Jan currently lives in Irvine, California with her husband, Kurt. They have 3 married sons and 4 grandchildren. Jan earned her BA in Psychology and MA in Education from Occidental College in Los Angeles, CA. She graduated magna cum laude and was elected to Phi Beta Kappa. Literacy and Children's Ministry have always been Jan's passion. She says that working with EGM has been a gift of God to her. It has been her privilege to work with other believers to witness the work of God in transforming children's lives in Christ.
John Byers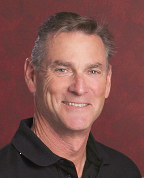 John was raised in west Los Angeles and graduated from the University of Oregon with a business degree in Real Estate/Finance.  Upon graduating, he relocated to Newport Beach and is co-owner with his brother Mark, of Byco, Inc., a commercial real estate development and property management company located in Costa Mesa and San Antonio, Texas. Introduction to EGM came through an opportunity to travel to Romania in 2006 as a part of Rock Harbor's VBS ministry team.  John traveled with his wife of 37 years and their two teenage boys, Matt and Drew, along with approximately 20 other volunteers.  It is through this experience that John came to know EGM and its mission, and for the past eight plus years has served on EGM's Administrative Committee.  John has also served on several other committees and Christian boards over the past 20 years, including Mariners Christian School and Brethern Christian High School boards. John and Mary attend St. Andrews Presbyterian Church in Newport Beach.
John Nicholas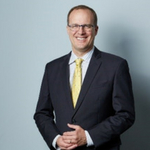 John has been married to his wife Jennifer for over 25 years and is the father of Jack, Katherine and Abigail.  They attend Mariners Church in Irvine, where they were married. John has spent over 20 years in the real estate and finance industry developing and designing technology solutions.  As Chief Executive Officer of Channel, LLC he built both a transaction management system and an online real estate marketplace.  He designed a technology platform that was transacting over $8 billion of online real estate sales annually.  In 2015, he sold his company and began focusing on both business and consumer apps for the real estate industry.  His business and technology background have provided a foundation to streamline business processes with technology.  His background is developing scalable software solutions on a micro services architecture.  Currently, he is the Chief Technology Officer for Carrington Connects in Aliso Viejo. He is a graduate of Westmont College in Santa Barbara.  He resides in Newport Beach with his family.