Hear What Others Have to Say…
My husband and I have been supporters of EGM since it began, because we had great confidence in Daniel as a leader and teacher in the focus of the ministry – children! As the ministry has grown, the staff has always focused on their primary goal: training teachers in churches to teach children in ways that are truly Christ-centered, relational and meaningful for their everyday lives.
Recently, I had the opportunity to visit EGM National Ministry Teams in Romania and Egypt. In Romania, I met an amazing EGM staff, and a couple of staff members from some church partners. It was clear to me that these leaders effectively use EGM's methods in the Sunday school classes they themselves teach. It was evident that they believed in what they were training other teachers to do. In Egypt, I saw a number of Sunday school teachers using the EGM methods with children in their classes. What a blessing to see children engaged, responding and discussing – interacting with each other and their teacher, who clearly loved them and the lessons being taught.
One of the things I love about EGM is the way churches of different denominations work together because they love the way the teaching tools and curriculum that EGM provides, help them to be better teachers. How that must bless our God!
Mary Hendricks, EGM Supporter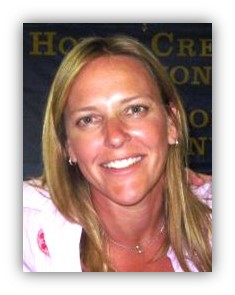 Darrick and I have been supporters of Every Generation Ministries for about eight years and I have been serving on the board for the last two years. When we are looking to support a cause, we look for those that grab our hearts, which have mostly been causes for women and children. We love EGM because it is such a direct way to support children. The best thing about EGM is that it speaks directly to children's spiritual needs. EGM teaches children around the world about Jesus and provides training for children's workers – and it is so great to be a part of that. As a ministry, it is great to see how much they care about children around the world and how they are such great stewards of their money. We know when we are giving, the money is going to go directly towards transforming a child. Darrick and I feel so blessed to be able to give to EGM and see the work that is being done.
Julie Walker, EGM Supporter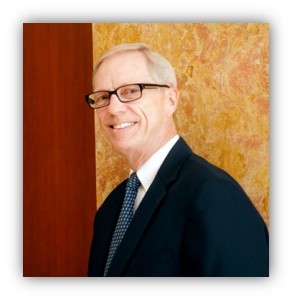 My wife, Marcia, and I give to the ministry of EGM because, first of all, we love the Lord. Secondly, we give because we know that He has directed us to reach the world with His message of salvation.
We both understand that when Jesus brought the children center stage during His teaching, He was making a radical paradigm shift in the focus of ministry. He understood the fallen condition of mankind and revealed that the way to win the world was to reach the children. His desire was for everyone to know His and He knew that would be best accomplished with a focus on the children. We have determined that Every Generation Ministries is the most efficient ministry we know for bringing the children of Jesus according to His plan – equipping national leaders to train others and to provide materials within their country to reach their own children.
Over the past 10 years, we have observed that EGM is permeated with people who have a heart of service. They are ministering to the children, their families and the children's workers that so passionately desire to share God's truth with those in their own country – praying with them, providing materials and conducting effecting training programs. The continue to seek the Lord to move forward in His timing, using His methods to accomplish His work. It is a joy to work together to reach the children.
Jim Fisher, EGM Board Member and Supporter